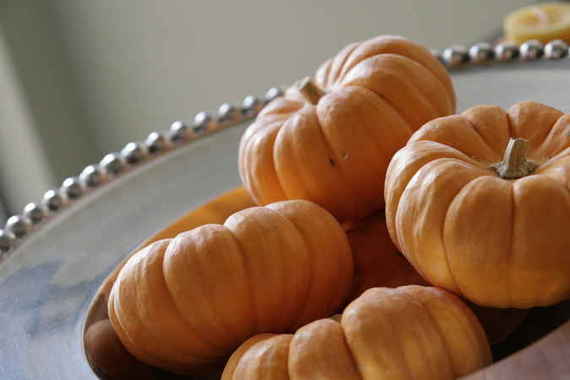 Before I go into my TWD post, as originally planned, I thought I'd take a minute or so to get everybody in the proper "pumpkin-y" mood. I love pumpkin – every year around the middle of September, I start drooling over all the pumpkin recipes I've yet to make – there's a lot of them out there, but hey, all I got is time, people! 🙂  In fact, I've got my eye on a sinfully delicious looking pumpkin cheesecake recipe that's just calling my name. Sure, there is lots of new, uncharted territory when it comes to pumpkin recipes; but what about the old stand-by ones? The ones you can't help but make every single year as soon as there's the slightest hint of a nip in the air? (except not really in Texas…..there isn't an actual "nip" in the air until about Thanksgiving, and you're lucky if you even get one then!) The ones like the pumpkin muffins my mom would make for me in the Fall when I would come home from college for the weekend. Ahhh, pumpkin muffins – one of my great loves. Moist, fluffy, full of spice,packed with pumpkin and dripping with melty butter….does it get any better? I think not! Which is why I was so very excited when Kelly of Sounding My Barbaric Gulp (interesting blog name, no?) chose Pumpkin Muffins for this week's TWD recipe. God love her!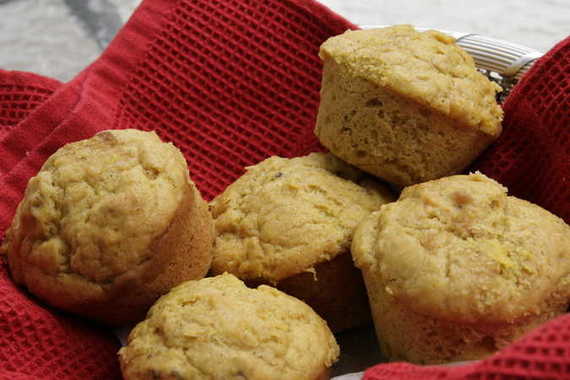 Usually when I make pumpkin muffins, I like to use either my mother's recipe or one from allrecipes.com (Downeast Maine Pumpkin Bread), but I was more than happy to give Dorie's recipe a shot – I mean, let's face it, everything I have ever tried of hers' has been a complete success (unless I did something to screw it up). And really, her recipe was almost exactly the same as my mother's…cinnamon, nutmeg, pumpkin puree, sugar…all the usual ingredients. The only big difference is that she adds walnuts (which I love) and raisins (which I do not love and gladly omitted) to the batter and tops them with sunflower seeds (which I didn't have so I left out). So, by the time I finished omitting most of Dorie's different-from-everybody-else's ingredients, these were almost identical to the one's I love so much. Perfect!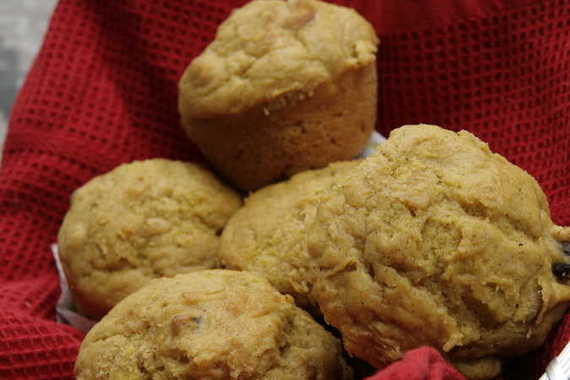 Now, its just not Fall until you've made pumpkin muffins, so if you haven't and you'd like the recipe, just head on over to Kelly's blog and then make these as soon as possible! Otherwise you're only cheating yourself out of the complete "Fall Experience".