I don't know what it is that makes shooting decent pictures of brownies darned near impossible for me. You'd think I'd gradually get better at it, but no, these are just as bad, if not worse, as some of my other brownie shots from the past. Alas, I am too lazy to try again, so these ugly-looking brownie pictures are getting posted, like it or not!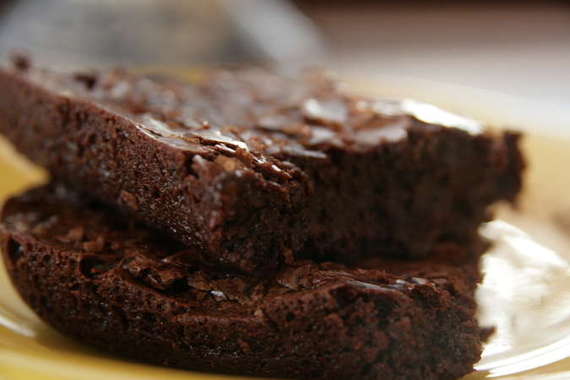 I realize it's been two weeks since I posted a TWD recipe…I know…I'm bad. BUT – here I am again, back on the TWD wagon! This week's recipe is Tribute to Katherine Hepburn Brownies (love her!), chosen by Lisa of Surviving Oz, who was the winner of a little logo contest we held over at TWD. Yay Lisa! I've been waiting on someone to pick these brownies for a couple of reasons, A.) I love me some brownies! and B.) I LOVE Katherine Hepburn! My favorite of her movies is The Philadelphia Story with Cary Grant and Jimmy Stewart – have you watched this? If you haven't, you SHOULD!! It's one of the great classics, in my opinion! Some others of hers that I just love are Bringing Up Baby, Adam's Rib, and Woman of the Year. This woman didn't make a bad movie! I was happy to make her special brownies and as I ate them, I imagined good old Kate baking these in her kitchen…"these brownies are just delicious, rally they are…rally..".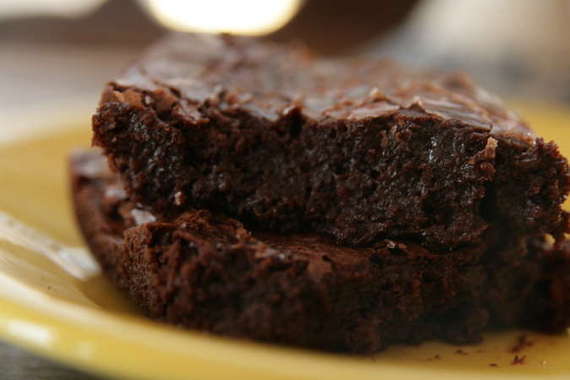 I know the pictures are the epitome of suck, but really, they were some of the best brownies I've ever eaten! If you like fudgy brownies, these are for you, my friend!! Visit Lisa's blog and get the recipe – make Katherine's brownies and watch her movies…a great night, in my opinion!! Enjoy!!