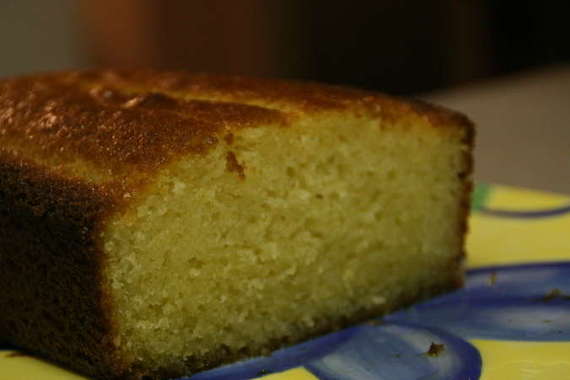 The other night, hubby and I happened to be browsing through the kitchen gadget section at Bed, Bath, and Beyond (kitchen gadgets are a small obsession of mine, I admit…). I'd had my eye on a fancy microplane, but for some reason kept putting it back on the shelf saying to myself, "you don't need that; just keep using the cheap, flimsy grater you have at home." But something kept drawing me back to the microplane. Maybe it was its long, sleek shape; or perhaps the easy grip handle; or possibly the tiny little holes that grate so finely so that you don't get large bits of lemon peel in your mouth, ala Amy's old cheap grater. Whatever it was, I decided I owed it to myself to spend a mere thirteen dollars on this delightful gadget. Needless to say, I tested it out as soon as I got it home.
It wasn't long after I got my magical microplane that Joelen of Joelen's Culinary Adventures announced the "Tasty Tools Challenge Blogging Event"; and the tool of choice was the microplane!! Woo hoo! As a new blogger (and a fairly new cook), I couldn't wait to jump in and be a part of this challenge. I was a little overzealous and made two dishes – Lemon Cake and Fruit Salad with Blood Orange syrup. However, I'm only posting the Lemon Cake because the fruit salad pictures turned out horrible (and let's face it, who wants to read about a recipe with no picture?!).
This lemon cake is to die for! I made it the first time for my in-laws and it was a huge hit. It was so good, I told my mother all about it and she requested I serve it for her birthday dinner! Its pretty much made its way around to most of my family and everyone goes nuts for it. The tart, lemony glaze soaks into the warm cake, making it spongy with a burst of sweet lemon flavor. Its a fantastic way to end a meal, but its also great with your morning coffee…..or for a midday snack…tee hee. Anyway, I thoroughly enjoyed using my brand new microplane for this challenge (it really makes zesting SO much easier!) and I look forward to the next Tasty Tools Challenge! Hope you enjoy the lemon cake!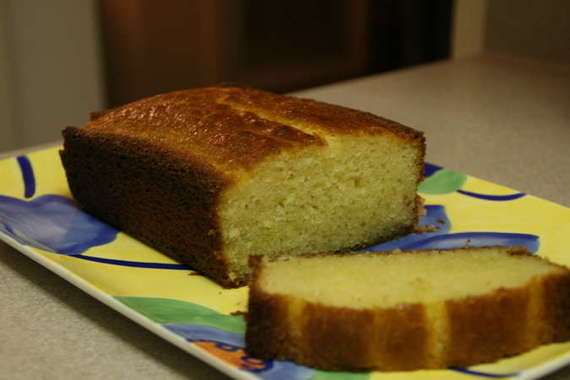 Lemon Cake
-adapted from Barefoot Contessa at Home
*The original recipe calls for yogurt, but I opted for Mascarpone cheese to add a little richness.
1 1/2 cups all-purpose flour
2 teaspoons baking powder
1/2 teaspoon salt
1 cup (8 oz container) Mascarpone cheese at room temperature
1cup sugar
3 extra-large eggs
2 teaspoons grated lemon zest (2 lemons)
1/2 teaspoon pure vanilla extract
1/2 cup vegetable oil
For the glaze:
1/2 to 1 cup confectioners' sugar
2 tablespoons freshly squeezed lemon juice
Preheat the oven to 350 degrees F. Grease an 8 1/2 by 4 1/4 by 2 1/2-inch loaf pan.
Sift together the flour, baking powder, and salt into 1 bowl. In another bowl, mix together the mascarpone cheese and sugar with a hand mixer; then add the eggs, lemon zest, and vanilla. Slowly whisk the dry ingredients into the wet ingredients. With a rubber spatula, fold the vegetable oil into the batter, making sure it's all incorporated. Pour the batter into the prepared pan and bake for about 45- 50 minutes, or until a cake tester placed in the center of the loaf comes out clean.
For the glaze, combine the confectioners' sugar and lemon juice and pour over the cake while still warm.