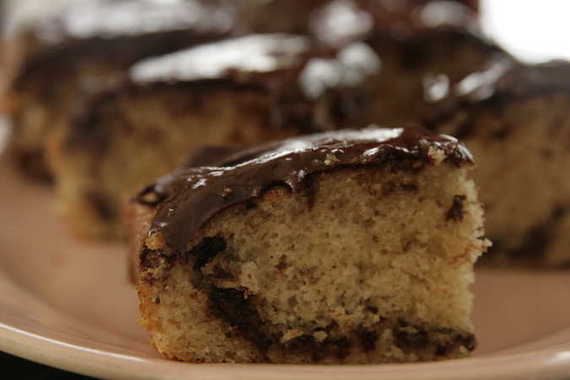 I know – no clever title this week – it's late and my brain just isn't feeling clever tonight. Oh well – that won't stop me from sharing these yummy cinnamon squares with you all! Here we go!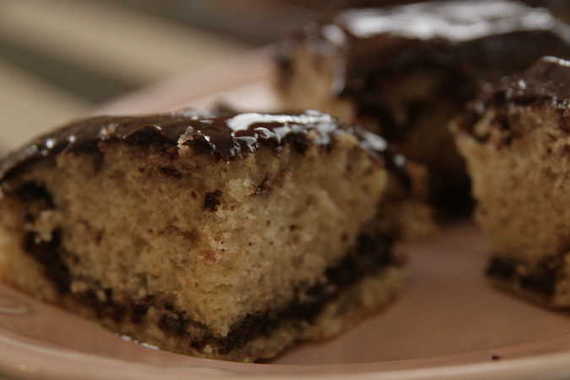 This week's recipe is Dorie's Cinnamon Squares, chosen by Tracey at Tracey's Culinary Adventures. I have to admit (with no disrespect to Tracey!), I was NOT looking forward to baking these this week. It's hot here and we've been eating lots of fresh fruits and summery desserts – cinnamon and chocolate isn't something I really want to eat in the hot summertime (I'm weird like that).  But, since I missed last week (oops), I knew I had no choice but to make them. And good thing I did! I ended up really loving these – I mean really, really. The frosting was by far the best part – a little chocolate, a little butter – YUM. I also love the thin layer of cinnamon, sugar, chocolate and espresso powder hidden in there! I cut the recipe in half and baked it in a loaf pan (it seems like I'm doing that a lot these days- the trusty old loaf pan has been getting a lot of action lately!) and still got eight squares. Just enough for the hubby and me to enjoy!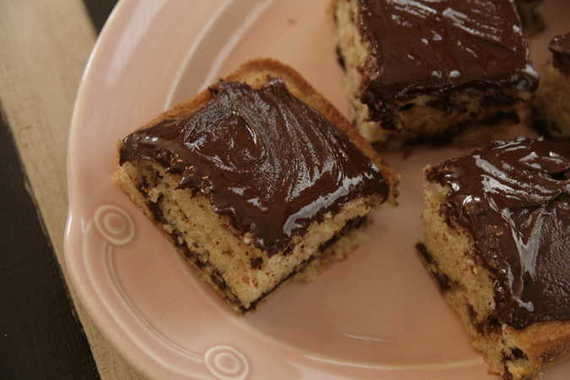 I'm really glad I didn't flake out and skip this week – these were a very nice surprise. I know I'll be making them again and again. Thanks, Tracey, for picking a winner! Head on over to Tracey's blog if you'd like the recipe – which, you should, because it's as simple as can be and totally yummy!