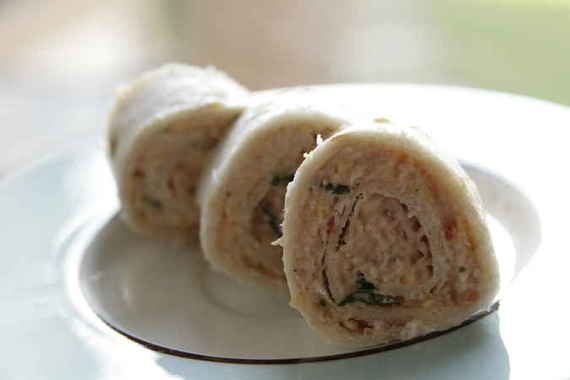 A few weeks ago, we had our good friends Michael and Andrea (who happens to be a fantastic photographer) over for snacks and a Harry Potter fest. I had no idea what I was going to serve, but I knew I didn't want it to be too fussy or involved – it was supposed to be just junky snack food, after all! So I decided to flip through one of my Gooseberry Patch cookbooks that is specifically for having company and found this recipe. Cream cheese, chicken, cilantro, rotel tomatoes….how can you go wrong with that cast of characters?! Sure enough, this was some seriously good dip – in fact, these little roll-ups didn't even make it out of the kitchen! Once hubby and Mikey got a taste, they pretty much devoured them in no time. So, needless to say, I didn't wait long before making it again – this time for my mom, who was visiting for a couple of days (the ultimate test, mind you).  Thankfully, she loved it too! In fact, she didn't wait long before making it herself! This is good dip, people.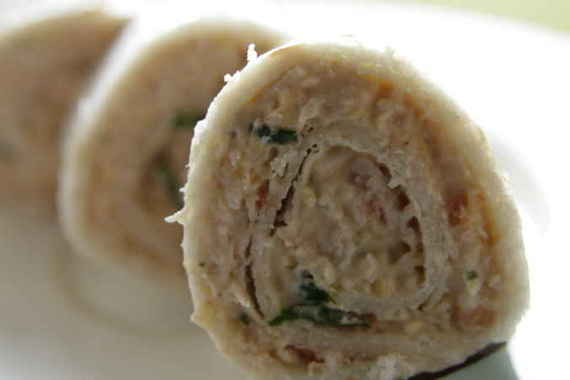 The recipe is for dipping, but they also suggest spreading the dip on torillas, rolling them up and slicing them to make roll-ups, which is what I chose to do – perfect for parties!
Festive Chicken Enchilada Dip
– Gooseberry Patch "Come On Over"
2 8-oz. packages cream cheese, softened
1 1/3 cup shredded cheddar cheese
1 teaspoon minced garlic (I used garlic powder)
1 1/2 tablespoons chili powder
1 teaspoon cumin
cayenne pepper to taste
salt to taste
3 boneless, skinless chicken breasts, cooked and chopped or shredded
1 bunch cilantro, chopped
4 green onions, chopped (I used onion powder)
10-oz. can diced tomatoes with green chiles (Rotel tomatoes)
Mix cheeses together until well blended; add remaining ingredients and mix well. Cover and refrigerate for at least 1 hour. Serves 6-8.