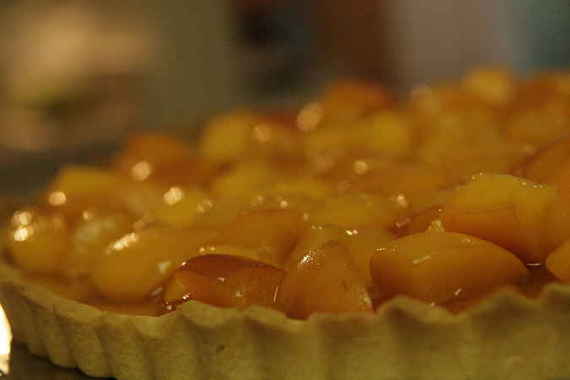 Obviously, I didn't do this week's recipe exactly as called for. Marie of A Year From Oak Cottage chose La Palette's Strawberry Tart.  I love strawberries – especially in the summer – but for some reason I just wasn't in the mood for strawberries that day.  And as I was trying to think of a substitute fruit, its like there was a little voice in my head chanting, "apricots! apricots! apricots!" Ok then, fine. I'll do apricots. Good thing I did, too, because this turned out beautifully!!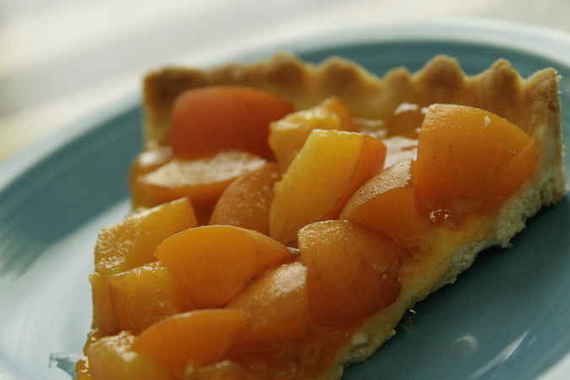 I tossed my apricots with a little sugar, some fresh lime juice and a splash of coconut rum and let them macerate for about an hour. I spread my (amazingly delicious!) tart shell with a thick layer of good apricot jam, dumped on my apricots and dug in! WOW was this good!!! Honestly, my favorite part was the tart shell….it was like a shortbread cookie!! However, the apricot part was pretty darned tasty, if I do say so myself!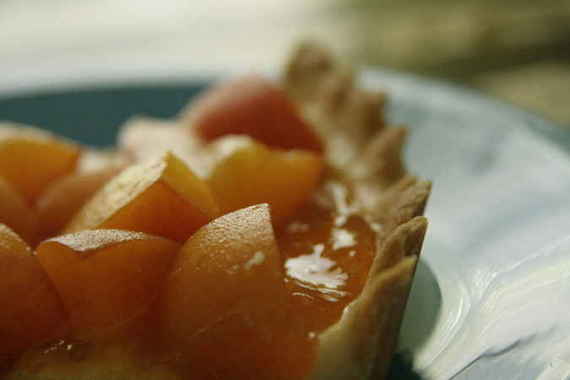 Sorry, but I won't be posting Dorie's recipes on my blog anymore – there are just too many of us (Tuesdays with Dorie members) now, and we wouldn't want Dorie's book sales to go downhill!! (Sorry Dorie!!) So, if you would like the recipes….buy the book!! Trust me, its the best cookbook you'll ever own and you'll be GLAD you bought it!!!