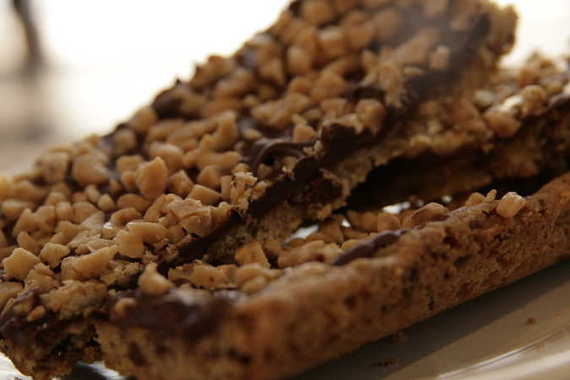 I CAME THIS CLOSE TO NOT MAKING THESE!!! What an awesome dessert I would've missed out on…when I think about it, it makes me shudder! As you see below, we adopted a dog this weekend, so baking wasn't really on the top of my "to-do" list. Luckily, at the last minute I decided not to be a pansy and just get in the kitchen and bake! Boy am I glad I did!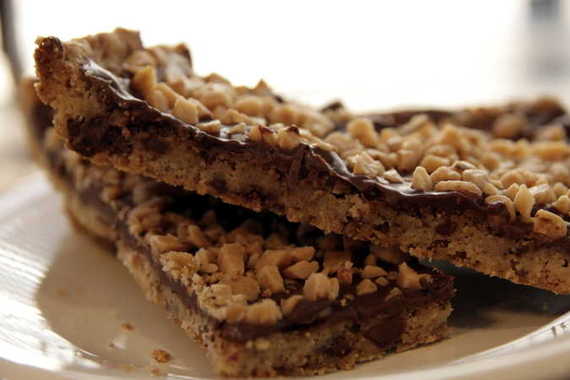 I mean, look at these babies! Chock full of butter, chocolate, brown sugar and FAT. I ask you: does it get any better??? Well does it?! I think not, readers….I think not. In fact, these were so good, I didn't send the leftovers to work with hubby the next day….that's big.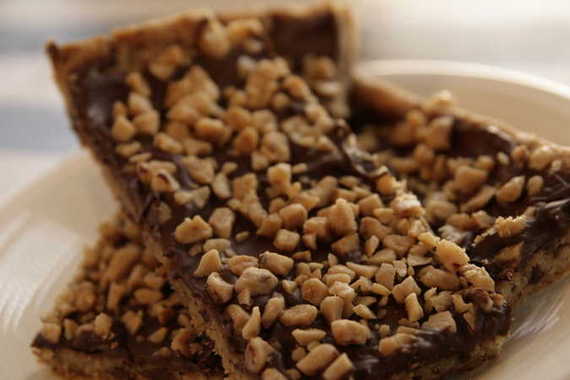 Now that I've got your interest peaked (or have I? Probably not, but I'll pretend I'm that entertaining…) I'll tell you what these beauties are! Caramel Crunch Bars, chosen by Whitney of What's Left On the Table?.  A layer of shortbread with espresso crystals, chocolate, and a touch of cinnamon, topped with melted bittersweet chocolate and little toffee bits. Um…yum.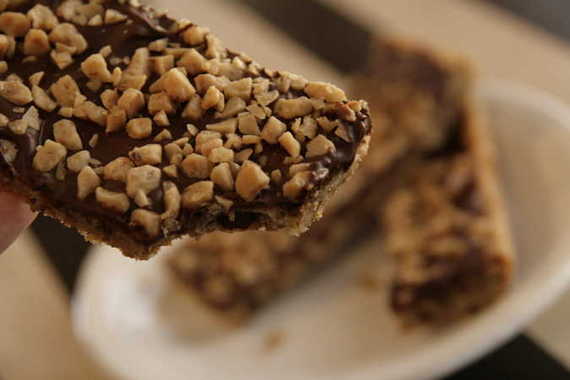 I made the mistake of only making half of a batch of these….and just let me tell you, I came pretty darn close to making a second batch today!  I guess restraint is a good thing….. These were super duper easy – 30 minutes to make! Perfect for an afterschool treat (for those of you who have kids) or for a quick dessert. I'm telling you; give these a try! You won't be sorry! Go check out Whitney's blog for the recipe and make these this week!!!