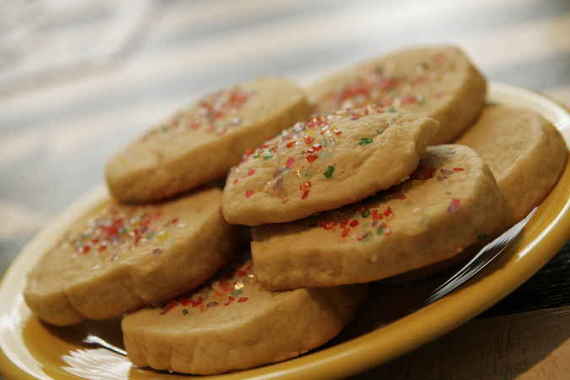 Well, I'd be lying if I said I had baked my cookies this week like a good little TWD baker – I didn't. In fact, I was so busy making those 12 batches of cookies for my mother-in-law, I didn't even get around to thinking about this weeks' recipe! I know….bad Amy, bad! BUT– the good news is, I've made these cookies before, so I can at least say that I've tried them and they're the most perfect sugar cookies I've ever eaten!
This week, Ulrike of Kuchenlatein chose Grandma's All-Occasion Sugar Coookies, and let me tell you – these are awesome sugar cookies! They're my go-to sugar cookie recipe from now on. I made them when my nephew came to visit for a few days and we made these together – he said they were the best cookies he'd ever had!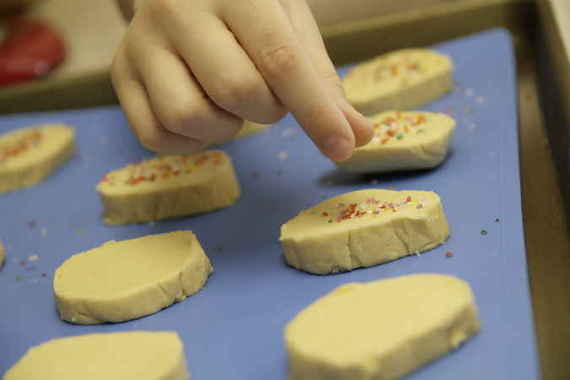 Go check out Ulrike's blog for the recipe! Sorry I sort of "cheated" this week and posted re-run pictures! Happy baking!