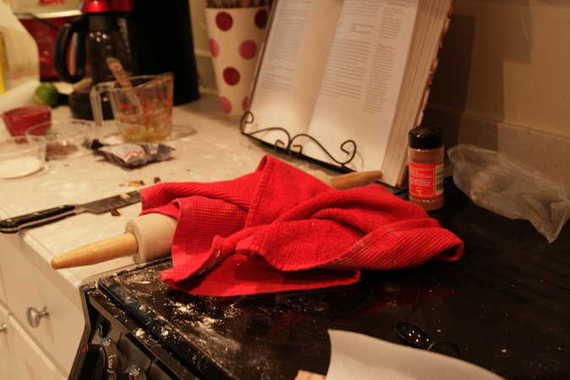 Do you see this giant mess of a kitchen?? That would be my kitchen…..after my first attempt at making this week's TWD recipe.  What a MESS I am when I get in a hurry!!! Yikes!
Ok so anyway, this week's TWD recipe is one I have been waiting for for quite some time. I had never even heard of Rugelach until I saw Ina making it one day on the Barefoot Contessa – you know, that adorable episode where she makes Jeffery a big 'ol traditional Jewish meal? So cute! – anyway, I decided right then I would try my hand at making these cute little crescents myself. Its a shame I waited this long…but whatever – now I can cross them off my "Dying To Try" list!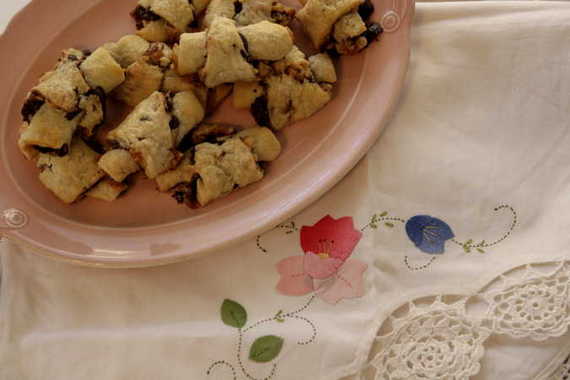 So, now I have Piggy of Piggy's Cooking Journal to thank for choosing these tasty little cookies and forcing me to finally try them!  For those of you who don't know, Rugelach (or "Little Twists") is a traditional Jewish cookie that starts with a cream cheese dough topped with things like raspberry jam, apricot jam (which is what I used), chocolate, raisins, walnuts or pecans, sugar and cinnamon, etc, then cut into wedges and rolled up crescent-style. Very tasty. Dorie's recipe calls for a thin layer of jam, a sprinkling of cinnamon and sugar, pecans, chopped chocolate and raisins – I, however, omitted the raisins (duh!) and used walnuts instead of pecans. I have to say, these were the biggest MESS to make, but in my opinion, worth all the effort (and clean-up).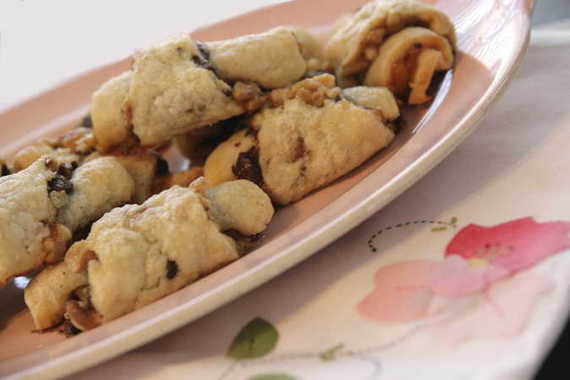 I really enjoyed these – hubby hasn't tried any yet, but I'm sure he enjoy them too!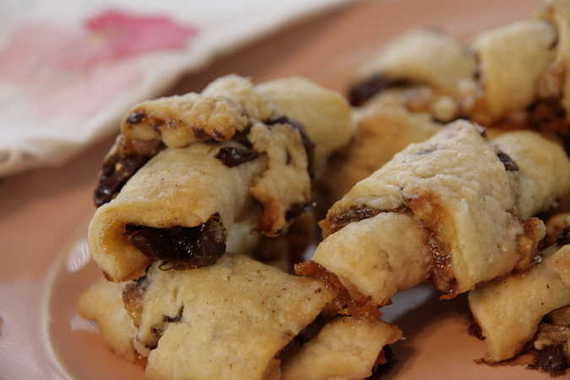 If you would like the recipe, head on over to Piggy's blog and she'll fix you up!