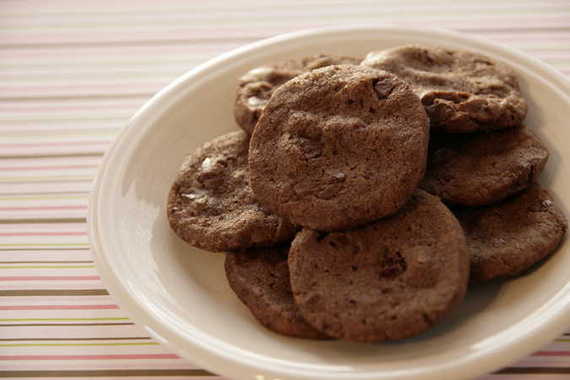 Those of you who have been reading my blog since the beginning know that these cookies have already been featured – shortly before I started Sing For Your Supper, I bought Dorie Greenspan's Baking From My Home To Yours, and decided that I would make her World Peace Cookies right off. That was the first recipe of Dorie's I ever made – and the rest, as you know, is history. Well that was almost a year ago, and I've been dying to make these amazing cookies again – thankfully Jessica of Cookbook Habit chose them for this week's TWD recipe! Yay Jessica!!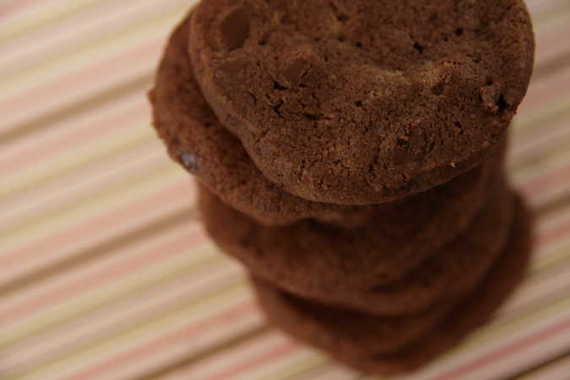 These cookies rock for two reasons: 1.) they're light and crisp – I usually don't like crunchy cookies, but these are just too good to resist; and 2.) they're SALTY. The sea salt mixed with the dark chocolate just gives these babies something extra special. A girl could really lose herself in these cookies….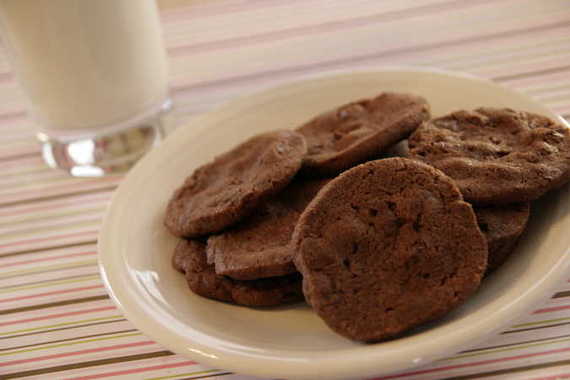 So you're probably asking yourself, "why did she go to all the trouble of taking new pictures when all she had to do was use the same pictures as last time?" Oh – you're not asking yourself that? Ah. Well just pretend you are…. The answer is because the pictures I took last time sucked. They were not TWD-worthy. Plus, I love taking pictures of my food!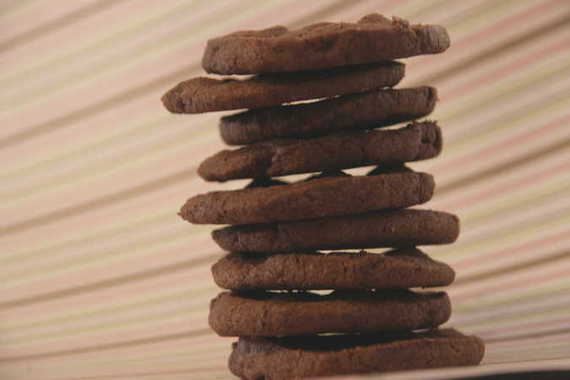 Ok, so I already have the recipe for these posted on my blog from the last time I made these cookies, but for routine's sake, I'll inform you that you can get the recipe from Jessica's blog if you want it. These really are awesome cookies – I suggest you give them a try; especially if you're one of those people who love the combination of salty and sweet! YUM!