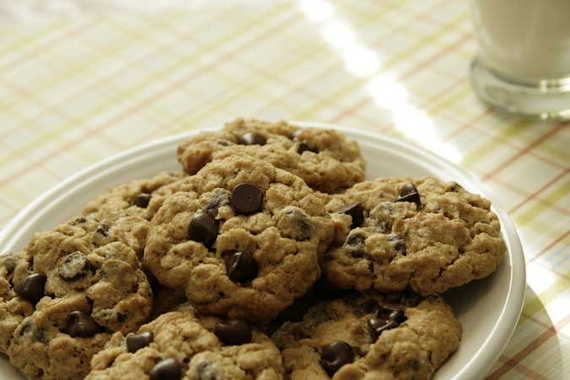 Well, the title really does say it all. These cookies should not be in existence right now….I should be in Playa del Carmen with my smiling husband, sipping frozen drinks, lying on a sunny beach, enjoying a temporary escape from our busy, dramatic and chaotic life…not blogging about these cookies. Obviously Hurricane Gustav had other plans for our little vacation. Soooo, as it turns out, I had plenty of time to bake, photograph and blog about these delightful cookies for this week's TWD.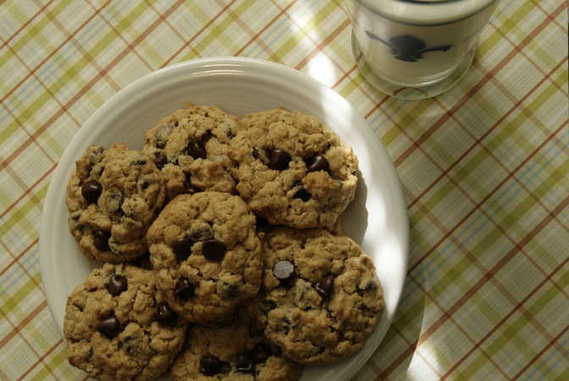 This week's TWD recipe was Chunky Peanut Butter and Oatmeal Chocolate Chipsters (what a mouthful!), chosen by Stefany of Proceed With Caution.  These reminded me of a monster cookie (one of my favorites!), but had a few small ingredients that made them a little different. We really enjoyed these – I froze the leftover dough to save as a nice treat for everybody who will be helping us move into our new house in two weeks (yaaaaaaay!)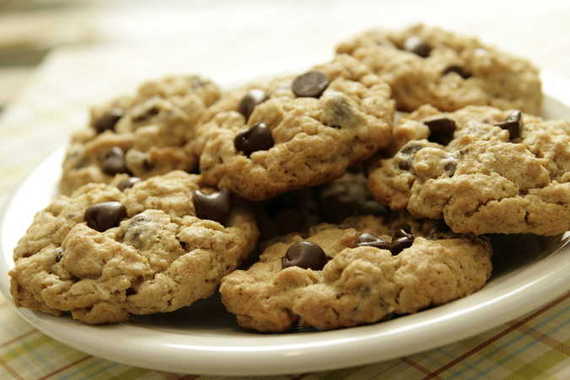 A few of the ingredients included: Peanut butter (I used Natural because some of the girls suggested trying it if you wanted a more "peanutty taste"), chocolate chips, old fashioned oats, cinnamon (this gave a really nice flavor!), grated nutmeg and brown sugar to name a few. I cut the recipe in half and still had a ton of dough. These were a great cookie (although they didn't taste quite as good as a trip to Mexico) and if you would like the recipe, visit Stefany's Blog.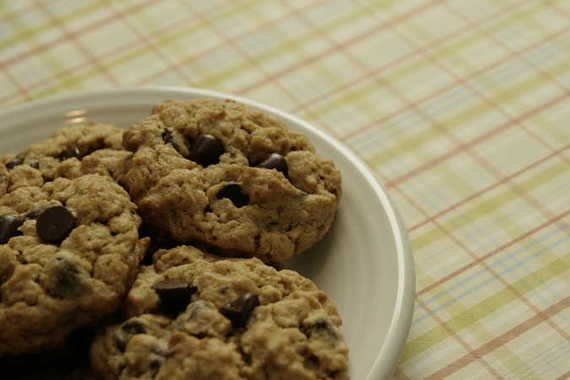 ** On an separate note, I would like all of the people in the areas affected by Hurricane Gustav to know that you are in our thoughts and prayers.