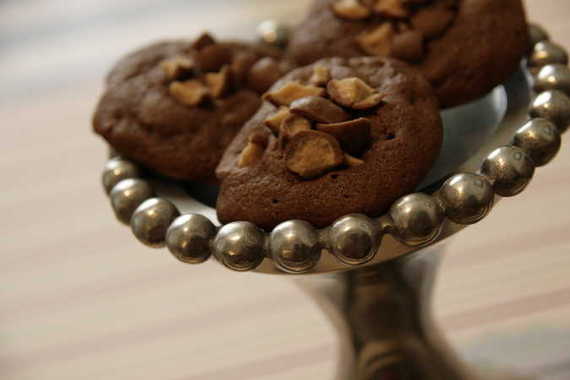 This week's recipe was Chocolate Malted Whopper Drops chosen by Rachel of Confessions of a Tangerine Tart.   Ok, now, I have to confess – when I first got Dorie's cookbook, Baking From My Home to Yours (aka: the book that changed my life!), I immediately saw this recipe and did a mental, "BLECH!" I'm sorry, but these cookies were one of the firsts on my  "probably won't try" list. I'm not a huge fan of whoppers to begin with, so when I found out Rachel had picked these for TWD this week, I wasn't really enthusiastic about making them. Buuuut, I figured I'd give them a try for variety's sake and also since my dad really likes whoppers.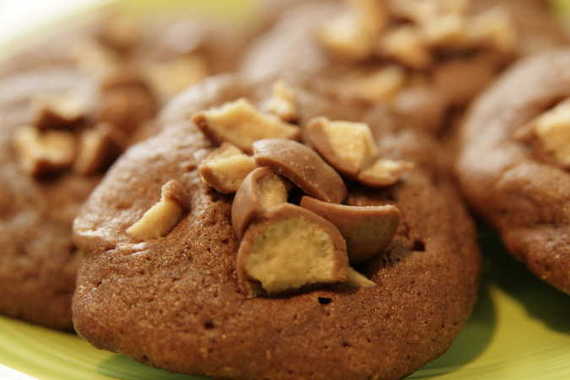 Ok, believe it or not, I really liked these! I mean, I don't know if I liked them enough to make them all that often, but at least now I've tried them and know that they're really not bad!  Here's a run-down of some of the main ingredients: chopped up whoppers, malted milk powder (I used chocolate), chopped bittersweet chocolate and cocoa powder (to name just a few). As they bake, the whoppers inside the cookies sort of caramelize and come out really chewy and toffee-like. (I really liked that!) The cookies were super moist and chewy, almost like a brownie.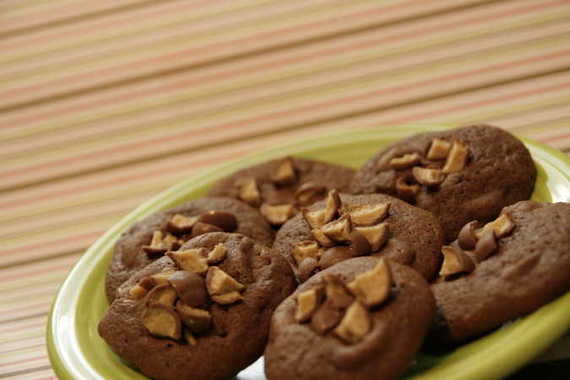 I will say, though, I stored these in a ziploc bag overnight and the next day the cookies tasted totally different. I didn't like them at all the next day – in fact, I ended up having to throw them out.  Warm out of the oven was a totally different story, though – I think I ate about 10 in one night!
If you would like the recipe for these funky whopper cookies, head on over to Rachel's blog and check it out!