One of our favorite restaurants, Texas de Brazil, has a signature drink that hubby and I love to order everytime we go – its called a Caipirinha. Or as my mom likes to call it- a "grown up limemade" – made from fresh limes, sugar and sugar cane rum – this has got to be one of the most refreshing cocktails I've ever tasted.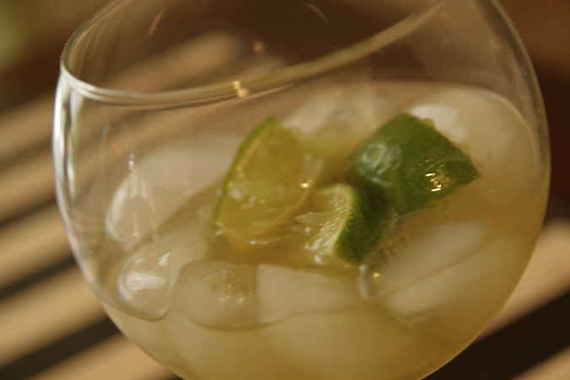 Well, hubby had had a pretty rough day at work, and I thought it might be a nice treat to come home to a nice cold "grown up limemade" (that's what I'll just refer to them as from now on, mmkay?) It was a little tricky to find Sugar Cane Rum, but I must say, well worth it! The recipe is so incredibly easy, and the result – so incredibly relaxing! Hubby enjoyed two of them (like I said, it was a hard day!)! I think now we've found our new "go-to" cocktail!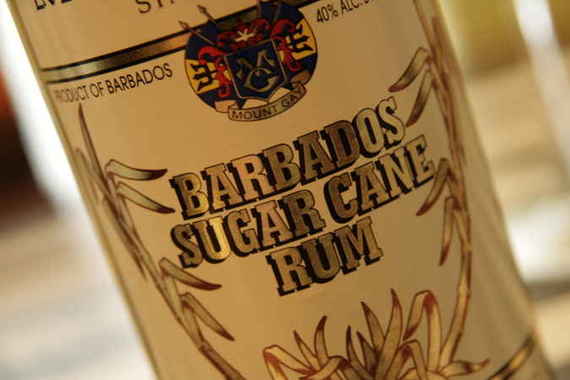 The Caipirinha (fondly referred to as "Grown Up Limemade")
Sugar Cane Rum (such as Cachaca, or whatever kind you can find!)
1 lime, cut into 8 small pieces
Simple Syrup (I used 1/2 cup sugar and 1/4 cup water and ended up with plenty)
Crushed ice
Put the lime pieces in a glass and crush with a pestil until all the juice is worked out; pour desired amount of simple syrup over the limes (I used probably around a tablespoon, but you can use more depending on how sweet or sour you like it). Add the ice, then pour a shot or two of the rum into the glass (also depending on how strong you like it – I didn't add a whole heck of a lot, but you certainly can!) Give the glass one last stir and serve! Mmmmm!!