Hubby and I had a great 4th of July weekend over at my parents' house with the family! There was TONS of good food, fireworks, and good 'ol family fun! Here's a few pictures of the festivities – enjoy!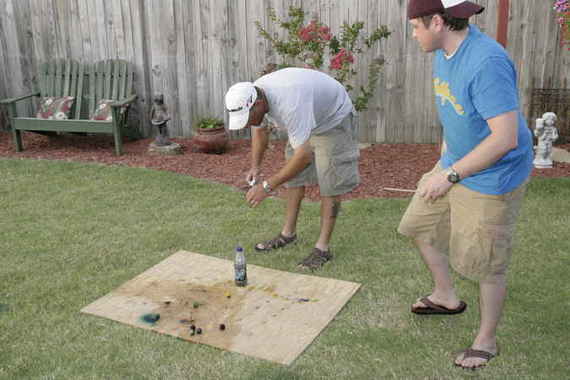 Here's my brother-in-law and Hubby (in the blue), trying to blow up a water bottle with a firecracker….hey, that's what the 4th of July is all about, right? – trying to blow stuff up with fireworks!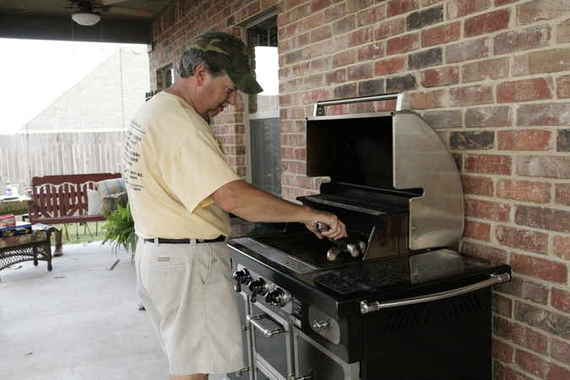 Here's my daddy grillin' up some brautwurst (yuck!)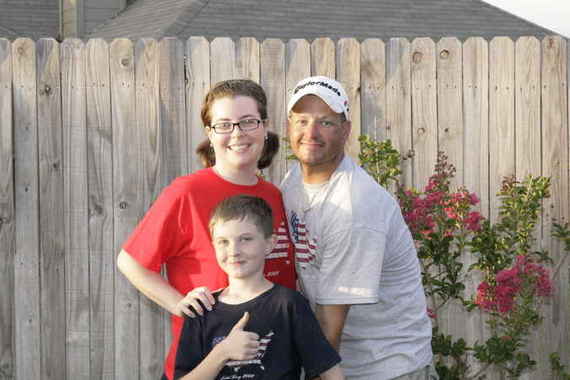 My sister and her family! (She's going to kill me for posting this picture!)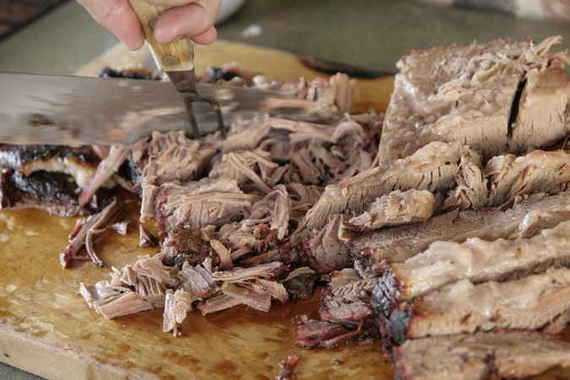 My dad's smoked brisket…..oh yeah, baby!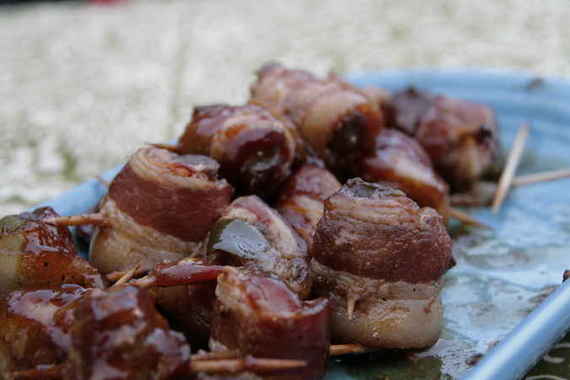 My sister's "Man Catchers" – jalapeno pepper stuffed with steak, wrapped in bacon, and brushed with BBQ sauce, then baked – pretty tasty little devils!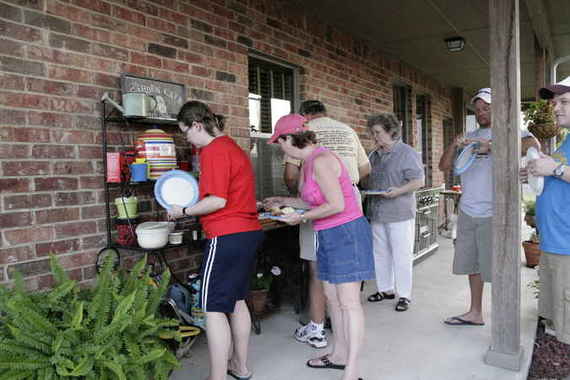 Everybody loadin' up their plates with brisket, my mom's baked beans and Nana's potato salad (no onions, thank you very much!)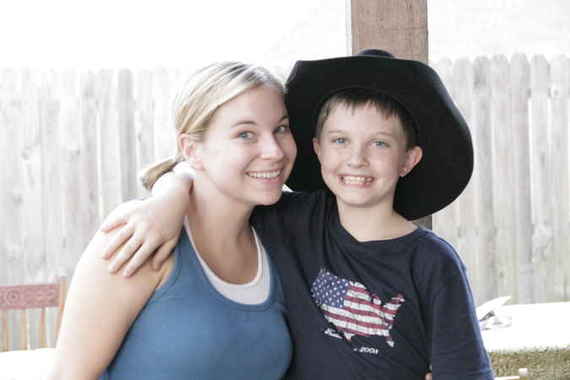 Me and my nephew!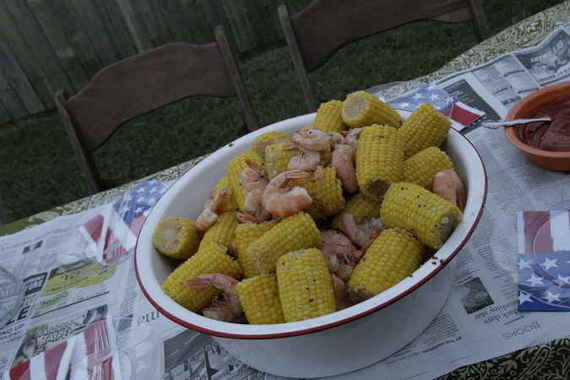 Shrimp boil! (Shrimp, potatoes and corn) We were supposed to have this for my birthday party last month, but it ended up getting canceled, so we decided it would be perfect for a 4th of July weekend meal!! And Lordy, was it!! This is one of my absolute favorite meals of all time…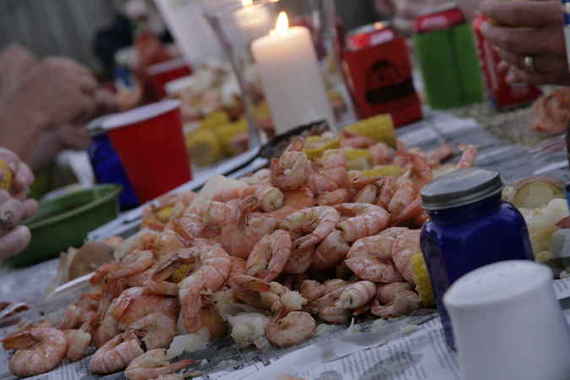 Perfection…..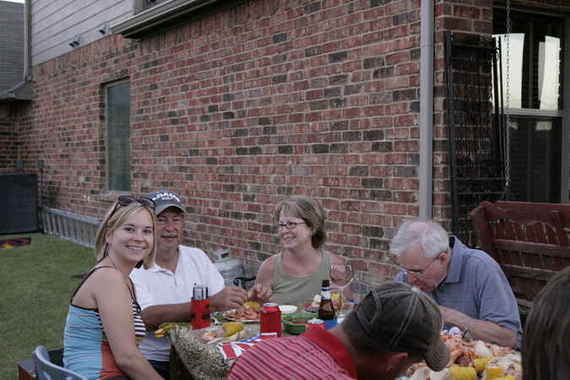 Me and my family eatin' shrimps!   It was a great weekend! Hope everyone else had a happy 4th of July!!!