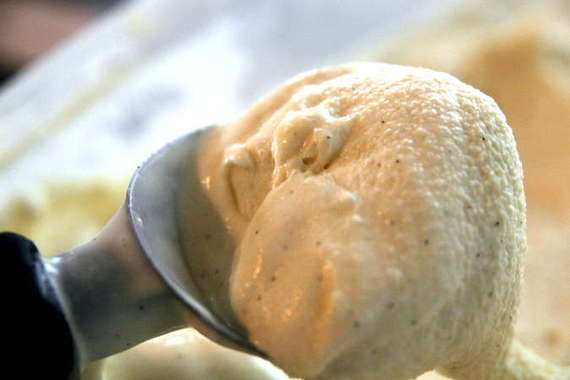 It seems like I've been making so much ice cream lately, I've got it coming out of my ears! Not that I mind, really…what better time than Summertime to have fun making all kinds of delicious homemade ice creams?! This time around it's Dorie's plain Vanilla – thick, smooth and creamy. I've been saving it for my mother and sister's visit this week (it's my sister's birthday today!! Happy Birthday, big sister!!), so hopefully we can all dig in tonight after cake! I did manage to sneak a taste while I was taking pictures, and wowee – this is some tasty ice cream!! And believe me, it's anything but plain! I put in a tiny little splash of Grand Marnier, and I think that really gave it a nice, rich flavor to compliment the vanilla. I think my mom and sister will really enjoy this!!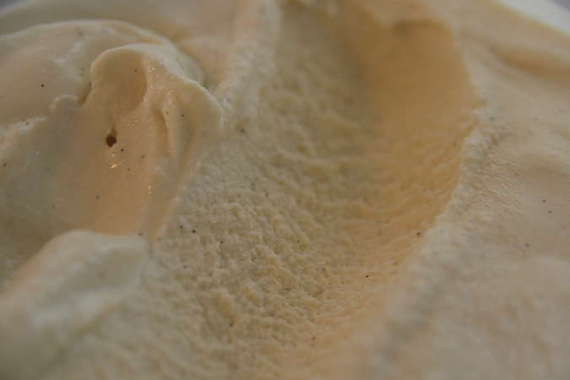 This weeks' choice is brought to you by Lynne of Cafe LynnyLu – go check out her fantastic looking recipes and photos; while you're at it, be sure and get the recipe for this delicious ice cream!
And, as I said a few days back, get ready for some new and exciting things here at Sing For Your Supper! Hopefully it will all come together soon!! Yipppee!!