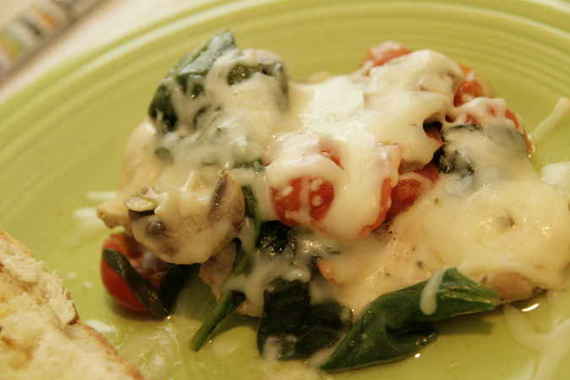 Ok, ok, so I didn't go to Tuscany. I've never actually been to that part of Italy. But I guess the point is that I have been to Italy; last summer – I was fortunate enough to visit a tiny little coastal town called Vietri sul Mare on the Amalfi Coast. Bliss. Sheer bliss. Ok, not all of it. In fact, most of it was grueling, un-air conditioned, who-schedules-voice-lessons-at-eight-AM-after-a-midnight-performance-the-night-before WORK. I was there doing a summer opera program and between voice lessons, staging, and rehearsals we barely had time to sleep, let alone do all the sight-seeing, gelato eating, picture taking and shopping I had had in mind. Silly me. However, it was gorgeous and as busy as I made it out to be, there was time for plenty of gelato eating! (And another added plus – being a blonde, in a small southern town where blondes aren't commonly seen does wonders for a girl's self confidence! I've never been whooped and hollered at like that!) One of the things I miss most about Italy (obviously) is the food. I've never in my life had better pizza. Everything was so fresh and light. I ate like a big fat pig the entire time! But that's neither here, nor there.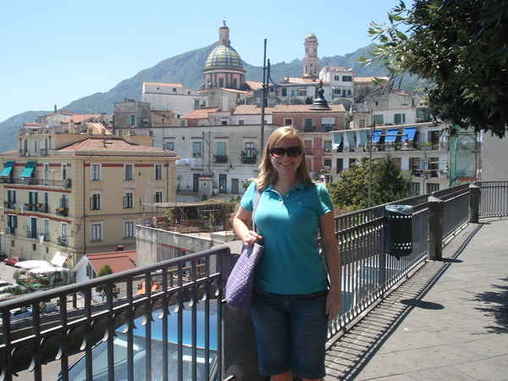 I've really been missing my little southern Italian town this summer. Its been exactly a year since I was there and I'm dying to go back. Since a trip to Italy isn't really within our budget right now, I decided to do the next best thing and just make some yummy Italian food. I saw this recipe in Chelle's blog – Brown Eyed Baker, formerly known as Sugar and Spice and knew it was just what I was looking for!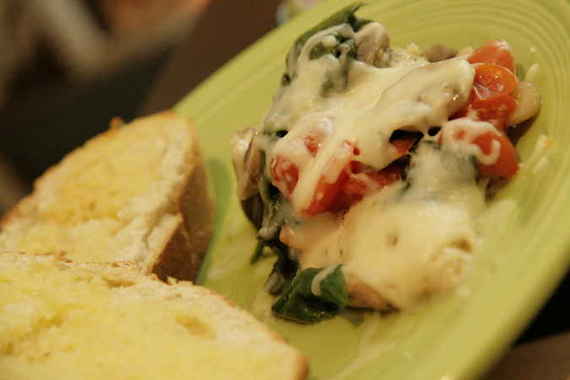 Tuscan Chicken
-Sugar and Spice blog
1 lb boneless chicken cutlets
1/2 teaspoon kosher salt
1/4 teaspoon pepper
2 tablespoons extra-virgin olive oil
1/4 cup white wine
1 bag fresh baby spinach leaves (5–6 oz)
1 cup fresh pre-sliced mushrooms (rinsed)…I left the mushrooms out
1 (14.5-ounce) can Italian-style diced tomatoes (undrained)-I used fresh grape tomatoes cut in half
4 ounces fresh mozzarella cheese
Preheat large sauté pan on medium-high 2–3 minutes. Season both sides of chicken with salt and pepper.
Place oil in pan; swirl to coat. Arrange chicken in pan and  cook 3–4 minutes on one side or until lightly browned.
Turn chicken and add remaining ingredients to pan (except cheese). Cover and cook 4–5 minutes or until internal temperature of chickenreaches 165°F. Use a meat thermometer to accurately ensure doneness. Meanwhile, slice mozzarella thinly.
Remove pan from heat. Top chicken with cheese slices; cover and let stand 2–3 minutes or until cheese melts. Serve.