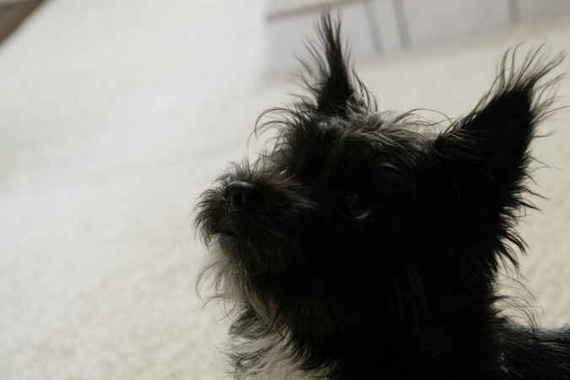 (Ok, I know this post has nothing whatsoever to do with food or cooking, but I just couldn't resist!) This is our new girl, Izzy! We adopted her from a local rescue society just last week. This has probably been one of the most stressful times for hubby and me – at times we felt like we were trying to adopt a child it was so involved! After submitting our application, we waited two weeks for a reply, after we talked to a nice lady on the phone, we were told we needed to provide 3 personal references (thanks Mommy, Courtney and Alyshia!!). After they contacted our references and decided we sounded somewhat decent, they arranged for us to meet Izzy; after we met her (and fell in love!), they came over to do a "home visit" to make sure our home was adequate and well-suited for a dog. A few days after that, we were able to finally adopt Izzy – it was a grueling process, but ultimately totally worth it!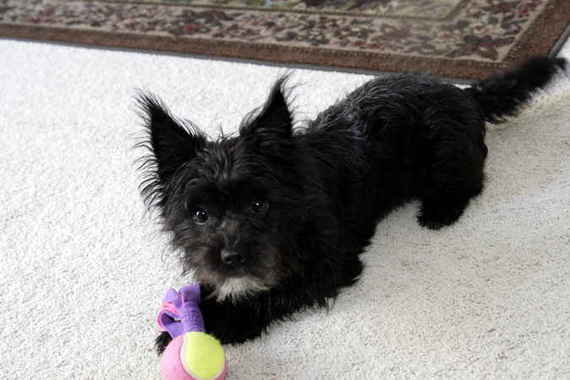 And really, I think its great that these people are so thorough with their adoption process – it ensures that the dog goes to a loving home and will be taken care of for the rest of its life.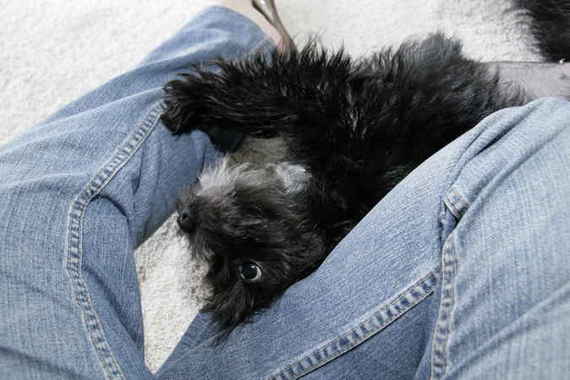 Unfortunately, Izzy hasn't had it easy. She was a stray, and when she was found by the rescue society, they noticed that someone had put a rubber band around her nose and mouth. It had been there so long the rubber band had grown into her skin and nasal cavity, and was badly infected. They had to put her under and surgically remove it. It boggles my mind that there are people out in this world who would do that to a poor little puppy….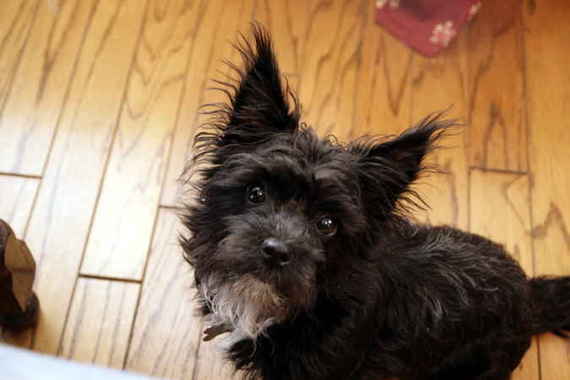 BUT – Izzy recovered beautifully, and she's a very happy, energetic little girl! We love her so much already! She has so much personality – she loves her squeak toys and likes to hide from me under the couch! We are so happy to have her with us and are so glad we chose to adopt – people don't realize how many sweet, lovable pets are out there just waiting to be taken home. Do yourself a favor and adopt a pet! It will brighten your life tremendously!!
Hope you enjoyed the pictures of our new little girl! Stay tuned – tomorrow I'll be posting Dorie's Caramel Crunch Bars…..SO good. Seriously. Prepare yourself.