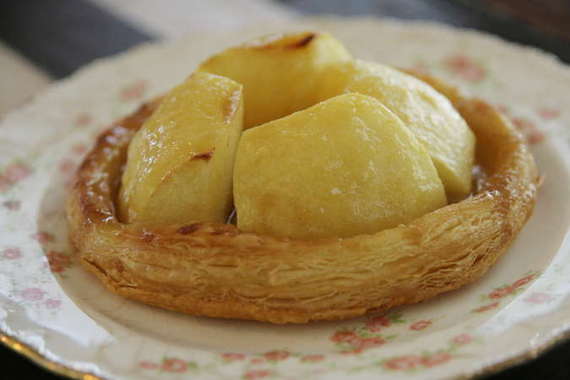 Yippee! This week's recipe was chosen by my good buddy, Jessica, of My Baking Heart! Great pick, Jess!! These were sooooooooo easy! They literally took me 5 minutes to put together! Now that's a recipe I can get behind!! All you need is some frozen puff pastry, an apple, brown sugar and butter…that's it! And you get a gorgeous, flaky, buttery tartlet….it's like a little apple birds nest! So cute!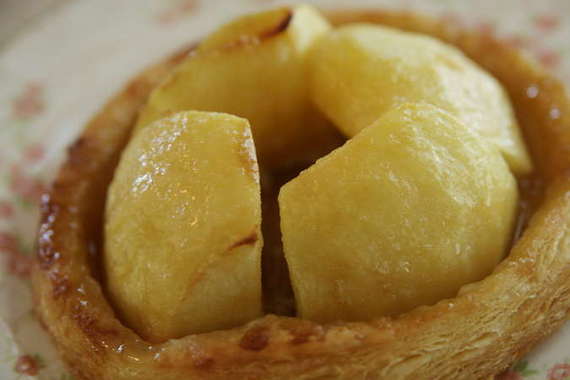 I am SO looking forward to making these again with other kinds of fruits – peaches, nectarines, plums, apricots….oh man, I'm getting all excited just thinking about it! My mother and nephew are coming for a few days this week and I'm thinking these are going to be the perfect little treat to welcome them!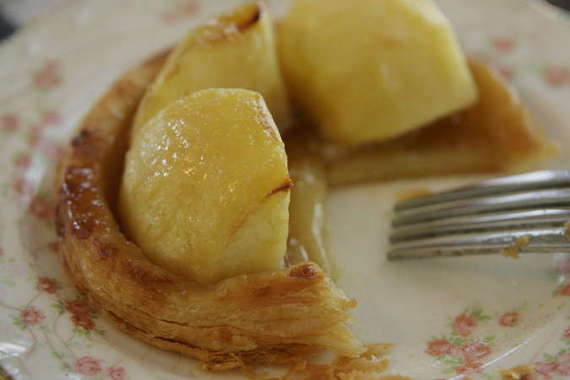 I made two tarlets and sneaked a few bites as I was photographing them….a "few bites" quickly turned into me standing in the kitchen scarfing the remaining tartlet with my hands, with juice running all down my wrists. Talk about food guilt. I think Izzy and I will go on a nice, long walk tonight.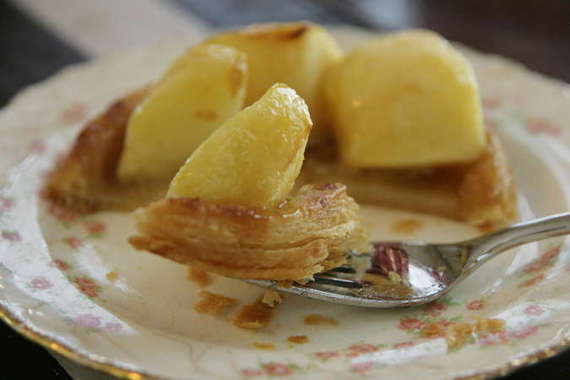 Go visit my good buddy Jessica's blog and get the recipe from her- these would be perfect for company – they look like they were so much trouble, but really they're embarassingly easy! Perfect!