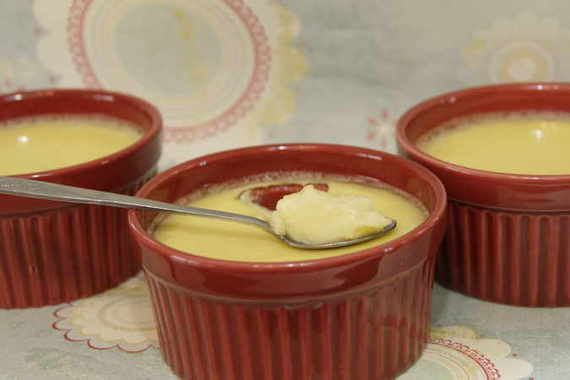 Here in Texas, the weather is about 70 degrees on average, the Bradford Pear trees are blooming again and absolutely gorgeous, people are out flying kites, walking their dogs and playing frisbee (Seriously. I live in Mayberry.) and there are mounds of beautiful, fresh lemons in my kitchen – that means Spring is finally here. Usually, I'm a winter kind of person – I love to bundle up in blankets with my hot cocoa and my hubby in front of a fire and just relax. But this winter was a little less-than-cozy…our heater sucks, so we were freezing cold from November through February. These past few days have been the first that I've been warm in a few months. Sad, I know. So naturally, now that the weather has warmed up, I've been wearing shorts and of course, making all kinds of lemon desserts. That's where these custards come in.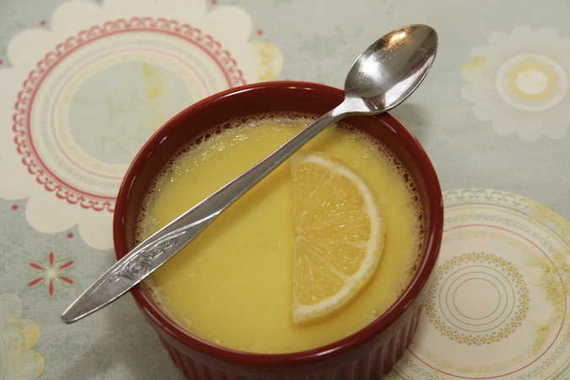 Bridget of The Way The Cookie Crumbles chose this weeks' TWD recipe – Lemon Cup Custards. I was beyond excited when I saw her choice – I love lemon and I love custard. However, these were a little too "eggy" for me….Dorie even said herself that this is a very eggy dessert and those of us who aren't big fans of desserts like this might want to skip this week. Honestly, I thought I was going to love these and its a crying shame I didn't. I love flan, and I thought these would be similar, but really they weren't, in my opinion. Too bad, but I'm really glad I made them and got to try them.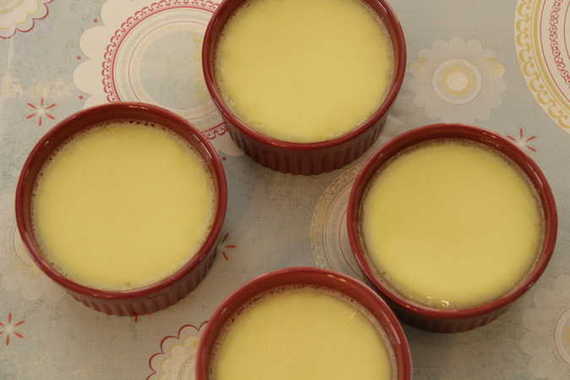 Even though I didn't care much for this recipe, it was still a delight to be using lemons again. I absolutely love the scent of fresh lemon zest – it makes the whole kitchen smell so fresh and "springy". Now I'm dying to make this lemon cake again! I guess it's a good thing that next week's TWD pick is a French Yogurt Cake with lemon marmalade – can't wait for that one!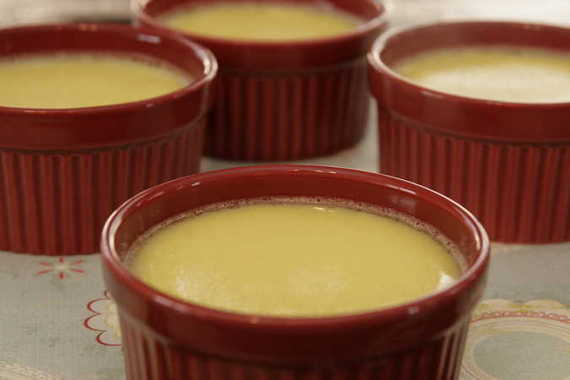 Don't let my opinion of these custards scare you – if you're a fan of custard and lemon, you might love this! It's worth a try, anyway! Head over to Bridget's blog and get the recipe – its really easy and only uses 4 ingredients.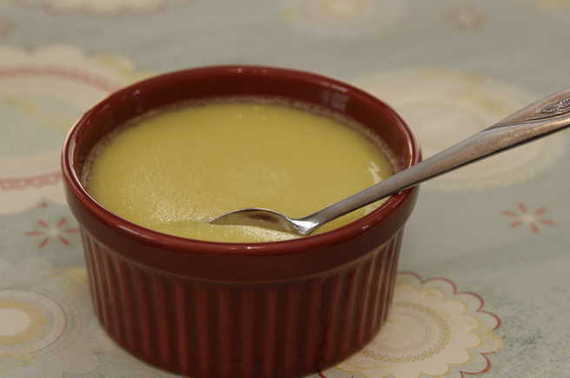 Now get out there and enjoy Spring! Plant some flowers, take your dog on a long walk, sit outside at night with your hubby and enjoy a bottle of wine, or bake something with lemon – that's the best way to enjoy the weather! Gosh, I sound like a big, stinking hippy, don't I? Oh well…guess I should embrace it…"If you're goinggggg to Saaaan Fraaaancisco…be sure to weeeear some flowers in your haaaaaaair…." Um…sorry.  Don't know exactly where that came from.