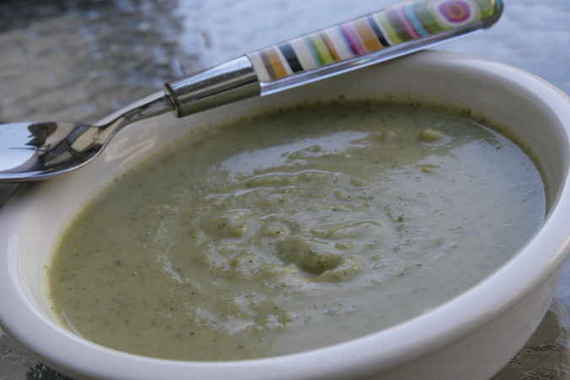 Yep, that's right…we're trying to eat a tad bit healthier these days; so when I saw this creamy broccoli soup on Tastespotting.com (my new favorite website -check it out sometime…you might even see some of my photos on there from time to time!) I knew I had to try it! Hubby loves soups, so I make them pretty often and we both reeeeeally loved this one. The title makes it sound fattening, but its actually really healthy…and hearty!! And it goes absolutely WONDERFULLY with Katie's Easy Cheesy Beer Bread (see post below!).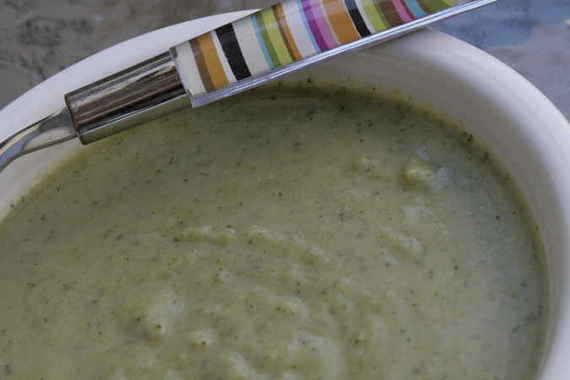 Creamy Broccoli Soup
-Jillian @ Butter and Sugar
2 tbsp olive oil
1 tbsp butter
1 onion chopped
2 cloves of garlic chopped
2 tbsp flour
1 cup low fat milk
1 quart of chicken stock
1 sprig of fresh thyme
1 bay leaf
1 cup water
6 cups of broccoli
1 cup of butter beans (canned)
2 tbsp grated parmesan
Salt and pepper
Heat the butter and olive oil over medium heat in large soup pot (at least 4 quarts). Add the chopped onion and sauté until translucent and add the garlic. Cook the garlic for about a minute and add the flour. Stir continuously for about 1 minute and add 1 cup of milk. Continue to stir until milk thickens slightly (enough to coat the spoon). Add the chicken stock and stir well to combine. Bring to a simmer and broccoli florets, fresh thyme, fresh ground pepper and a bay leaf. Simmer until the broccoli is just tender. Remove the bay leaf and thyme sprig and add the beans. Blend with an immersion blender or carefully transfer to a standing blender (note: if you do it with standing blender, be sure to blend it in two batches, otherwise your blender will overflow). Blend to desired thickness (I left some small unblended pieces of broccoli for texture). Stir in the parmesan cheese.