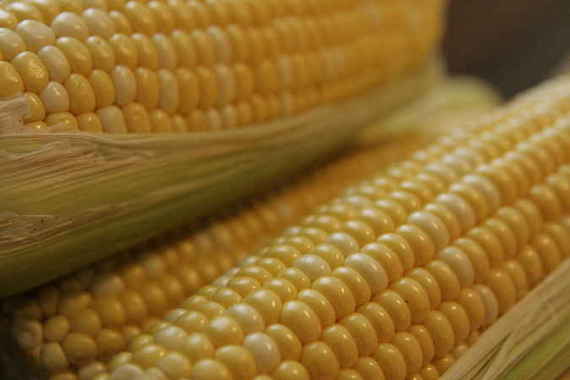 It's been one heck of a week. Between late night opera rehearsals, work and plenty of uncalled for D-R-A-M-A, I haven't had much time for cooking, cleaning, quality time with my husband, or shoot, even eating! Needless to say, I've been a little stressed. But today, thank the good Lord, I had a day off. There was a pile of whites on my couch that desperately needed folding, my kitchen was in less-than-perfect condition, and my dining room table looks more like dump grounds than a place to sit down and eat. Yeah, I know – lots of work to be done! However, it was a gorgeous, sunny day and it felt like summer outside, sooooooo, I decided to go hang out by the pool (The laundry can wait.). It was glorious….97 degrees with a delightful breeze, drink in hand, sunglasses, iPod playing the Beach Boys….the makings of a perfect afternoon! As I lay there soaking up the sun, slowly letting all the stress melt away, I was (of course) thinking about what to fix for dinner – not a hard decision – two words: grilled vegetables. One of my favorite things about the spring/summer is going to the farmers market and wandering around to see what looks good. I almost always come away with corn on the cob, tomatoes, cantaloupe and green beans. One of my favorite meals is grilled corn on the cob, green beans and red potatoes, fresh sliced tomatoes and a fresh, ripe cantaloupe . I decided to do an all-vegetable meal like that tonight. The weather was too perfect! So my buddy Alyshia and I headed to the farmers market and loaded up on yummy, fresh, delicious veggies and fruits. I decided to just do some simple grilled corn on the cob, zucchini and summer squash served with a sliced cantaloupe, sliced tomatoes (delicious with salt and pepper!) and some sliced oranges (Joel loves oranges!). There's not much of a "recipe" for this post – I just seasoned everything and threw it on the grill – but it was too yummy not to blog it!
Grilled Zucchini and Summer Squash
One large zucchini, sliced
Two small summer squash, sliced
Olive oil
salt, pepper, seasoning salt
In a large bowl, toss sliced zucchini and squash with olive oil (as much as you'd like), salt, pepper, and seasoning salt. Grill on one side for 3-5 minutes, then turn and cook for another 2-3 minutes.
Grilled Corn on the Cob
There's really no recipe for this – I just cleaned off the husks, seasoned them with salt and pepper, wrapped them in foil and cooked them on the grill for about 25-30 minutes, turning every 5 minutes or so. Top with butter and serve! Yummy!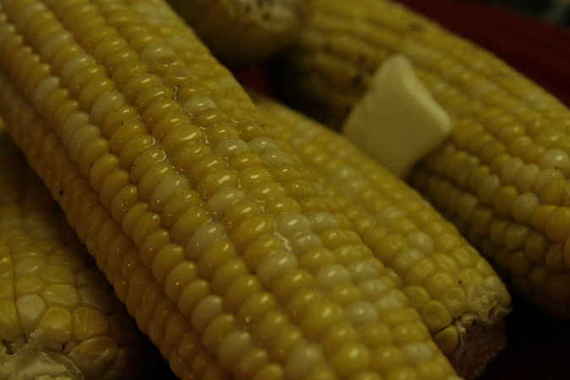 It was such a nice evening, we decided to have a little "picnic" on our balcony! Mmmm, grilled corn, zucchini, squash, sliced tomatoes, cantaloupe and oranges…the perfect all-vegetable, yet completely filling and delicious summertime meal!!