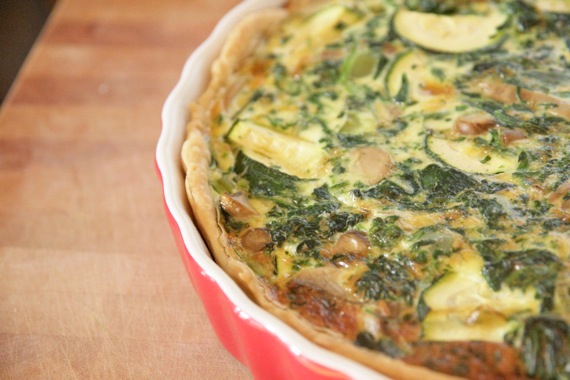 Speaking of quick, easy meals you can throw together on a moment's notice… Quiche is always a perfect solution for a busy weeknight. Not only that, but it's down-right delicious and satisfying! I think the thing I love most about quiche is its versatility- you can throw in almost any kinds of vegetables, cheeses or seasonings you want! I mean, anything you've got in your pantry, freezer or crisper drawer can be baked into a quiche- amazing!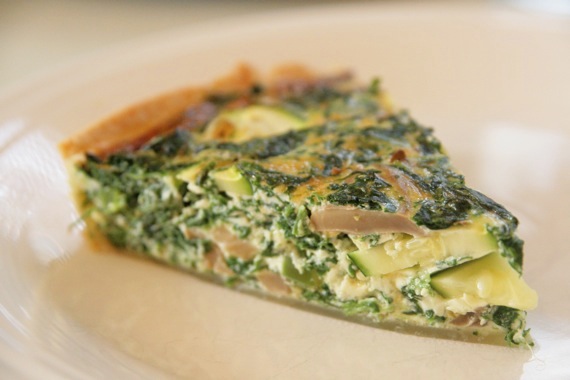 Here's some good news: I'm getting a new car!! WOAH! That IS good news, eh? 😉 So that means, instead of meal planning and focusing on what kinds of things I should cook for dinner each night, I'm thinking about what color I'd like my new SUV to be, what kinds of music should I listen to while I'm cruising around town, and most importantly, what kind of outfits go best with my new car. Yeah, that's right. I went "new car clothes shopping" yesterday. If I'm going to have a spanking fresh, new car, I'm going to need a couple of new outfits…DUH. 😉 So, obviously, that didn't leave a lot of time for meal planning. That's why this quiche is perfect- I had no idea what I was going to make for dinner, and somehow, at the last minute, I ended up with a beautiful meal! TA-DAH!! And so far, I think this is my favorite combination of vegetables in a quiche- they all went really well together and we ate like pigs, it was so good! Give it a try!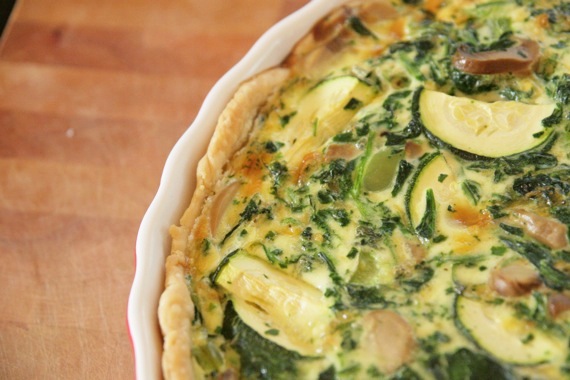 Spinach, Zucchini and Mushroom Quiche
1 9-inch pie crust, unbaked (store-bought works just fine here!)
7 large eggs
3/4 cup half and half
1/2 cup cheddar cheese
1 medium zucchini, cut in half and sliced into pieces
1 small green pepper, chopped
1 small box frozen spinach, thawed and drained of all water
1 small can mushrooms (fresh would be even better)
2 teaspoons salt
1 teaspoon pepper
1/2 teaspoon white pepper
Preheat the oven to 375 degrees. Press the pie crust into a quiche pan or a pie plate. In a large bowl, beat the eggs with the half and half; stir in the salt, black pepper, white pepper and cheese. Add in the vegetables and stir to combine. Pour into the prepared pie crust and bake for 35-55 minutes, or until the top is golden brown and a knife inserted comes out clean (*My oven cooks a little faster, so it only took 35 minutes, but it could take longer in different ovens. Just keep an eye on it after about 30 minutes). It shouldn't be too jiggly when you pull it out. Let sit for 5 minutes before cutting.