What do you do when you're snowed in with only 1 stick of butter? Why, make half a pound cake, of course! You can bet that this cake is pretty special to me, seeing as I had one opportunity to bake (while snowed in), with ONE stick of butter to my name. I could have chosen anything. Any recipe. But I chose this one. THIS pound cake. Brings a tear to the eye, doesn't it? No? ……..ok.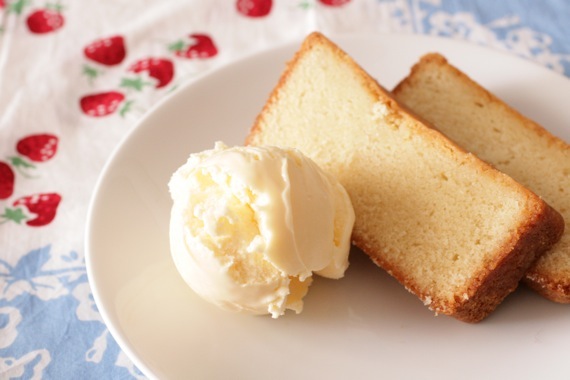 A long time ago, Joel's mother bought me a Williams-Sonoma cake mix for peach pound cake. It was magical. Moist and buttery and brushed with peach schnapps while still warm. I've never forgotten that cake. And recently, while snowed in with one stick of butter (stop me if you've heard this story before…) I decided to recreate it. I chose Paula Deen's recipe for pound cake, as it is my favorite. I baked in some peach schnapps with the batter as well as brushed the whole outside of the cake while still warm. It was close; perhaps not quite as good as I remember the Williams-Sonoma mix being, but DARN good, just the same. And even better with a scoop of vanilla ice cream! A snow day baking success! That last stick of butter really did itself proud….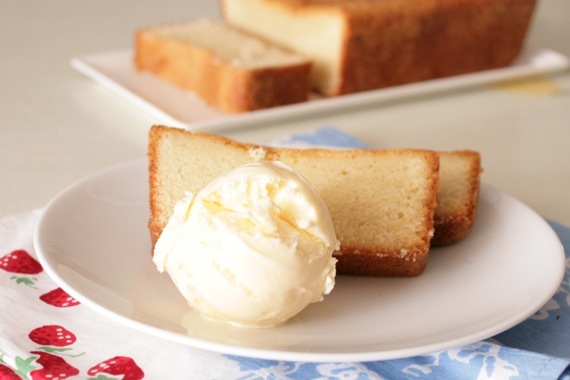 (And yes, I took lots of pictures. That's what you do when you're snowed in….apparently.)
Peachy Pound Cake
1 stick butter
1/4 cup vegetable shortening
1 1/2 cups sugar
2 eggs
1 1/2 cups all-purpose flour, plus more for pan
1/2 teaspoon salt
1/4 teaspoon baking powder
1/2 cup milk
1 teaspoon vanilla extract
1/3 cup, plus 1 tablespoon peach schnapps
Preheat oven to 350 degrees.
With a mixer, cream butter and shortening together. Add sugar, a little at a time. Add eggs, 1 at a time, beating after each addition. Stir dry ingredients together in a bowl and add to mixer alternately with milk, starting with the flour and ending with the flour. Mix in vanilla and the 1 tablespoon peach schnapps. Pour into a greased and floured 9×5 loaf pan and bake for 60-70 minutes, until a toothpick inserted in the center of the cake comes out clean. Let cool in the pan for about 10 minutes.
While the cake is still warm, remove from pan and brush the top and sides with the remaining peach schnapps. Let cool completely before serving.
Serves 6-8
Recipe source: adapted from Paula Deen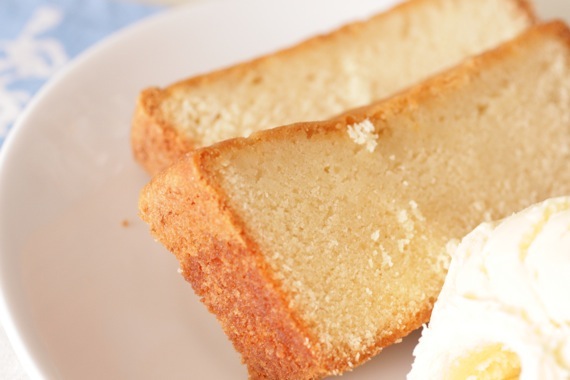 **If you'd rather not use alcohol, this quick and easy peach simple syrup would be a great alternative!