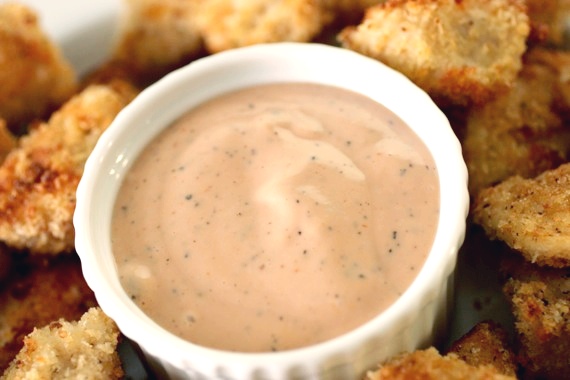 There are 2 kinds of people who will read this blog post: those who know what Raising Cane's is, and those who don't. If you are lucky enough to be familiar with it, you'll know Raising Canes (or Layne's for you loyalist Aggies out there- myself included) is a fast food restaurant that serves nothing but chicken fingers and fries.
And an awesome, awesome dipping sauce.
As far as I know, it's mostly us Southern (and a few Midwestern) states that have Cane's restaurants, but it looks like they'll be expanding all over before too long. Then it'll be Cane's for all! Yippee!
If you know Cane's sauce, this post will having you jumping for joy. If you don't, all you need to know is that it's the best thing to happen to chicken since….well, frying, I guess. It's mayonnaise-based with a tangy, spicy kick. IT'S AWESOME. Just make it, and try it.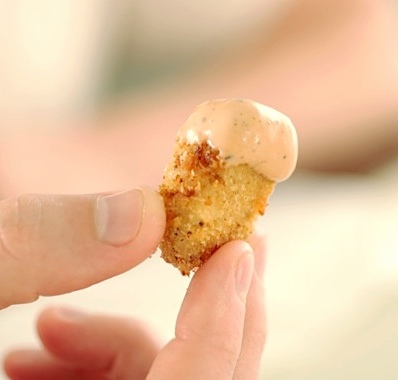 Raising Cane's Dipping Sauce
1/2 cup mayonnaise (not miracle whip!)
1/4 cup ketchup
1/2 teaspoon garlic salt
1/2 teaspoon worcestershire sauce
1/8 teaspoon (just a splash) white vinegar
1/2 teaspoon black pepper
Mix all ingredients and chill until ready to serve. Serve with chicken strips or nuggets (fries are also great dipped in it!). Serves 2-4.
Recipe source: adapted from Food.com