**All pictures were taken with my iPhone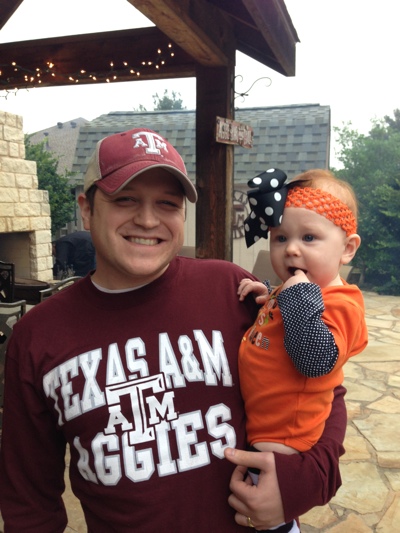 This past Friday, Joel hit the big 3-0. We celebrated by grilling some steaks, sipping wine, and watching The Avengers; a perfect, peaceful evening. Little did he know, the next day he'd be having a big surprise party with all our friends and family!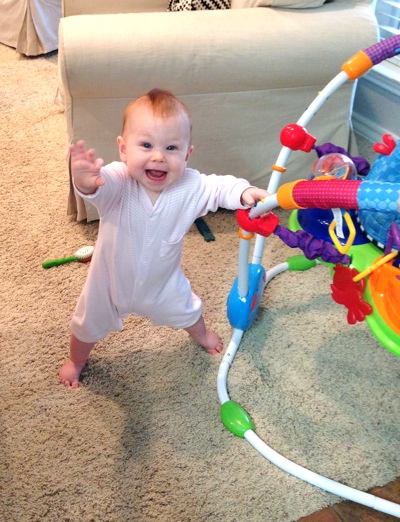 Cassidy and I got up bright and early ready to work! There was lots to do, so thankfully my mom and dad were there to help! But as you can see, Cassidy was the biggest help of all. 😉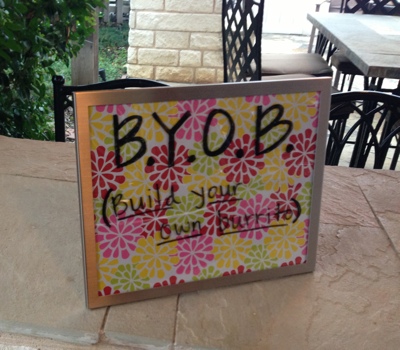 We had a big burrito bar (Freebirds style) with shredded chicken, pulled pork, homemade salsa, guacamole, and all the toppings. It was a huge hit!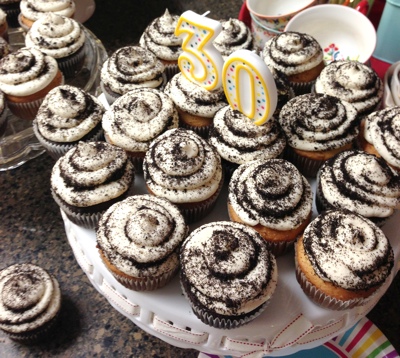 Our friend Alyshia made these Oreo cupcakes. They were sooooo good!
Mommy and baby are matchy-matchy and ready to party!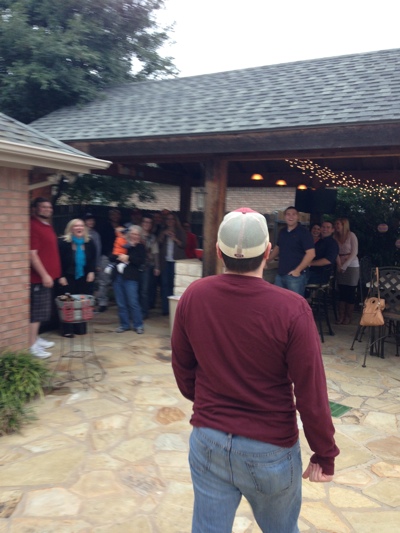 SURPRIIIIIISE!!!
He totally didn't see it coming! 🙂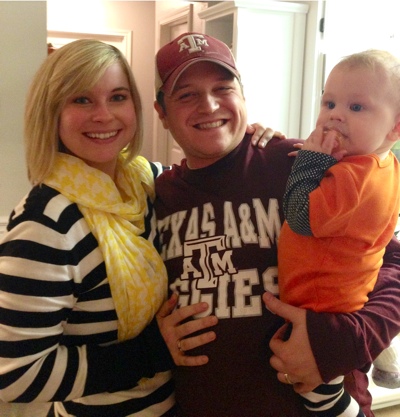 *Family portrait!* We had such a great time with our friends and family, and Joel was very pleasantly surprised- needless to say, I think the birthday boy had a pretty sweet birthday!