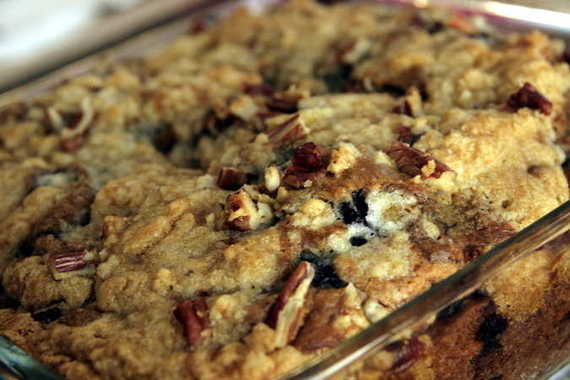 This week's TWD recipe was Blueberry Crumb Cake, chosen by Sihan of Befuddlement. I was really excited when I saw this week's choice – I've been eyeing this cake for a while now, plus, I have a delicious-smelling "Blueberry Scone" Yankee Candle that makes me crave any kind of blueberry baked goods whenever I burn it.  I try not to burn it when I know I'm having company because I don't want someone to walk into my house thinking I've made them some sort of yummy blueberry treat, when I really haven't. But this weekend worked out perfectly because I was having company and got to burn my yummy-smelling candle because I was indeed baking a blueberry treat for them! Yippee!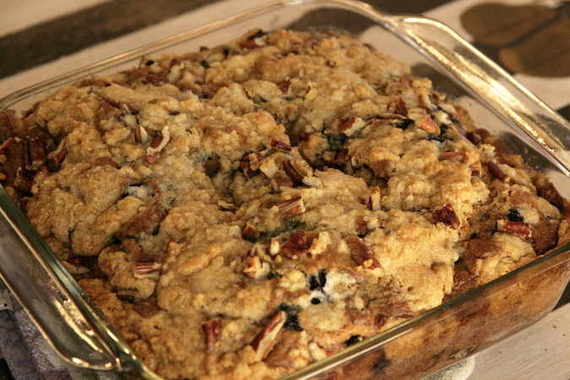 I had the most beautiful frozen blueberries for this cake – usually anytime I buy any kind of frozen berries, they're all clumped together and sort of squished and not all together great-looking. But these blueberries were just perfect. Unfortunately, they didn't have much flavor….at all. The lemon zest helped some, but not much – in fact, I couldn't really even taste blueberries. Sad, yes, but it was still really tasty. The crumb topping is really the star of this cake – it's buttery, slightly crunchy and sweet – I loved it! I can't wait to try this recipe again, but with fresh blueberries or maybe some raspberries or blackberries. I give it two thumbs up!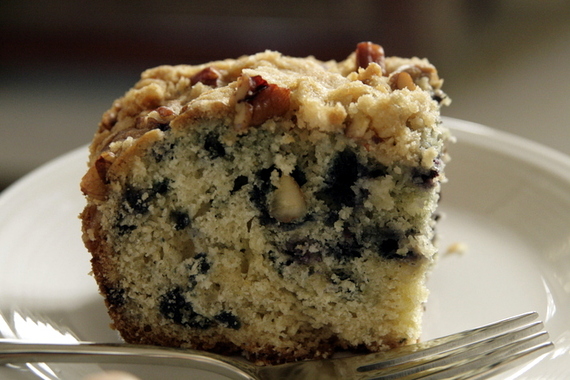 If you want the recipe, head over to Sihan's blog. This is a great cake and tastes best in the morning with your coffee (at least in my opinion!) – give it a try this week!