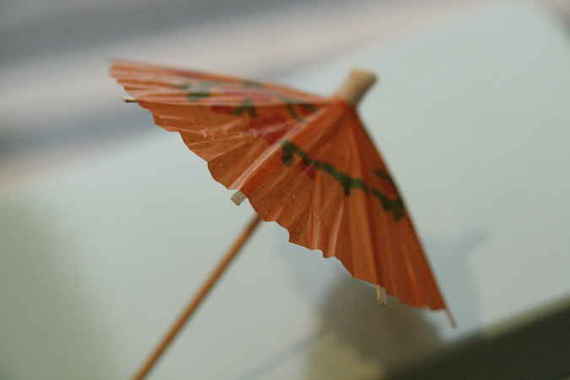 The weather has been perfect – no clouds, no rain, a slight breeze and sun, sun, sun! Just like a typical day in the Caribbean (where we spent our honeymoon!)! The perfect kind of weather for a fruity, cold, BEACHY drink!! After asking my lovely What's Cooking Nestie friends (naturally) for their "beachy" drink ideas – this is what I ended up with:
Parrot Bay Cruiser
3 oz. Orange Juice
2 oz. Pineapple Juice
1 1/4 oz. Coconut Rum
Mix together and pour over lots of ice! And don't even think about serving this without a cute little umbrella!! Cheers!!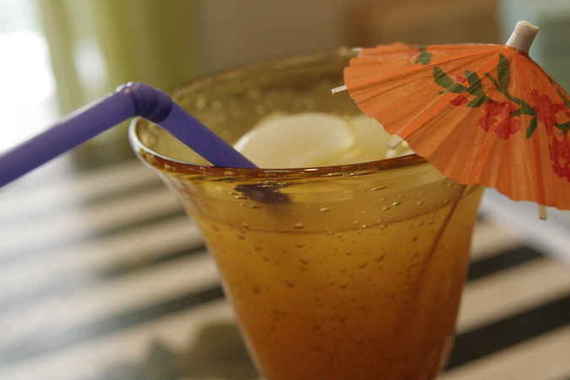 Our new favorite summer drink!! I can't believe neither of us had never tried this – or better yet, thought of it ourselves! So simple, yet so DEEEELICIOUS!! This was the perfect "beachy" drink – it reminded us of some of the yummy coctails we had on our honeymoon in St. Lucia! It was a perfect start to our "Caribbean honeymoon-themed" meal! (Fish sandwiches just like we ate every day at the beach bar – see below post!)  Enjoy!!