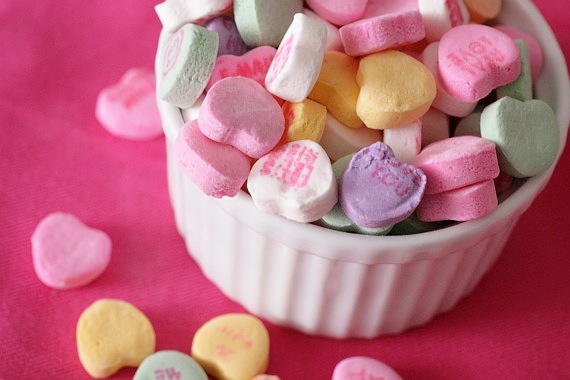 If you're anything like me, you're probably planning a quiet, lovely dinner-for-two at home with your sweetie this Valentine's Day (that's the best way to do it, in my opinion!). Which means you're going to need a knock-out dessert to end the meal on a high note! You've come to the right place because I happen to have a few delicious desserts that are sure to 'wow' your significant other this Valentine's Day!
Red Velvet Cake Napoleons – I just posted these yesterday and just had to share them again because they're so cute! If you have kids, this would be a great project for them to help with! So much fun to make and a little something different from a cupcake or regular cake.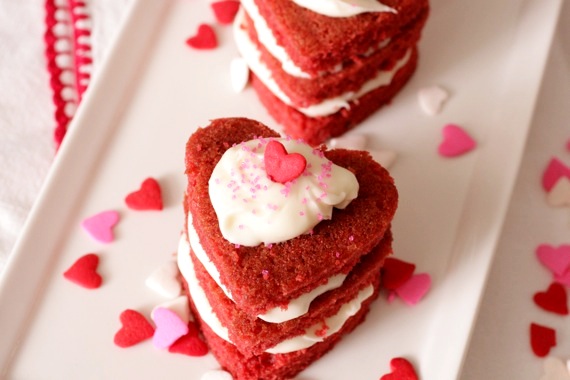 Mini Chocolate Chip Sandwich Cookies – These are just for fun; fun to sit and nibble while watching a movie together (Johnny Depp in Chocolat, anyone??), or as a little Valentine's midnight snack! I'm addicted to chocolate chip cookies, so these have a special place in my heart!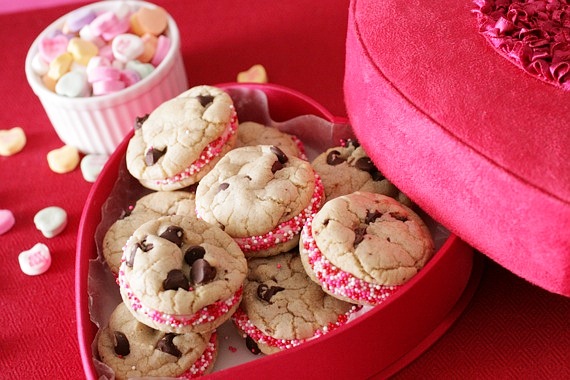 Pink Raspberry Marshmallows – Fluffy, sugary….pink. These are so much fun to make and to eat! And they'd bet totally delicious dipped in rich, fudgy chocolate fondue!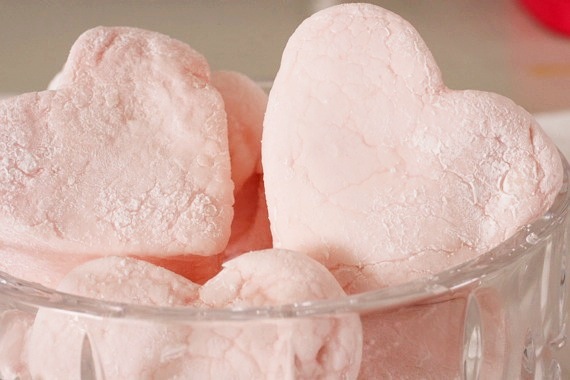 Fudgy Chocolate Fondue – Speaking of fudgy fondue, this one is to DIE for! I think chocolate fondue is the ultimate Valentine's Day dessert – it's so romantic! The dipping possibilities are endless: strawberries (the ultimate fondue dipper!), oranges, bananas, cheesecake bites, pound cake, angel food cake, cherries, marshmallows…anything you want! This is my go-to Valentine's Day dessert!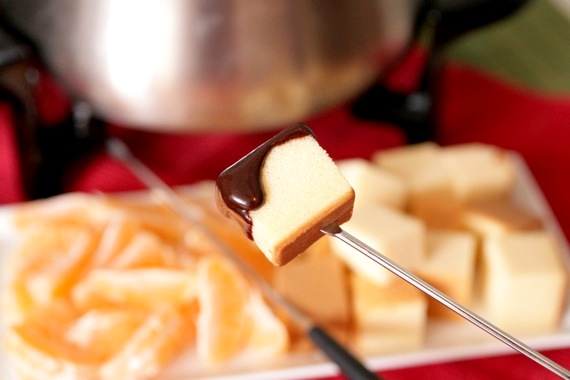 Giant Cookie Cake – Cookie cakes have a special meaning for hubby and me. I used to make them for him in high school when we were both in band. He LOVED them and looked forward to getting them from me! Last year I put together a special cookie cake just for him as a Valentine's Day treat! These are the easiest things in the world to make and you can decorate it any way you want! This is another one that would be great for the kids to help with!
Gooey Chocolate Cakes – And lastly, my all-time favorite dessert. I make these anytime I need a "wow factor" dessert, a quick and easy chocolate fix, or a cozy night at home. Those gooey, molten centers get me every single time! Mmm!!! I will be making these for our Valentine's dessert this year and can't wait to dig in! There's a rule that goes along with these cakes, however – you MUST serve with ice cream on top! It's just not the same without it! Period!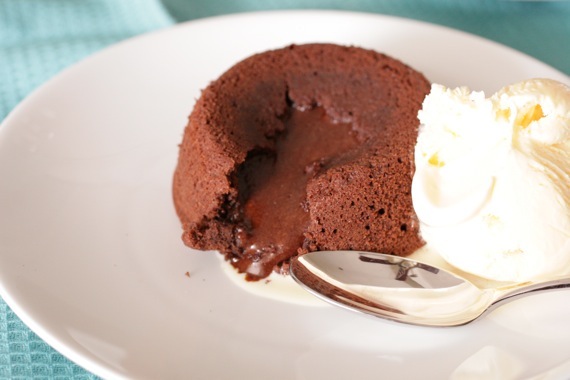 I hope you're able to gather some inspiration from these recipes for your own romantic Valentine's meal! These are my very best and hope you enjoy! Whatever you and your sweetheart have planned for this Valentine's Day, I hope it's extra special and wonderfully romantic! Enjoy!