Moist, flavorful chicken, sautéed peppers and onions, and pepperjack cheese get cozy and melty inside toasty flour tortillas to make the ultimate quesadilla. Another weeknight winner!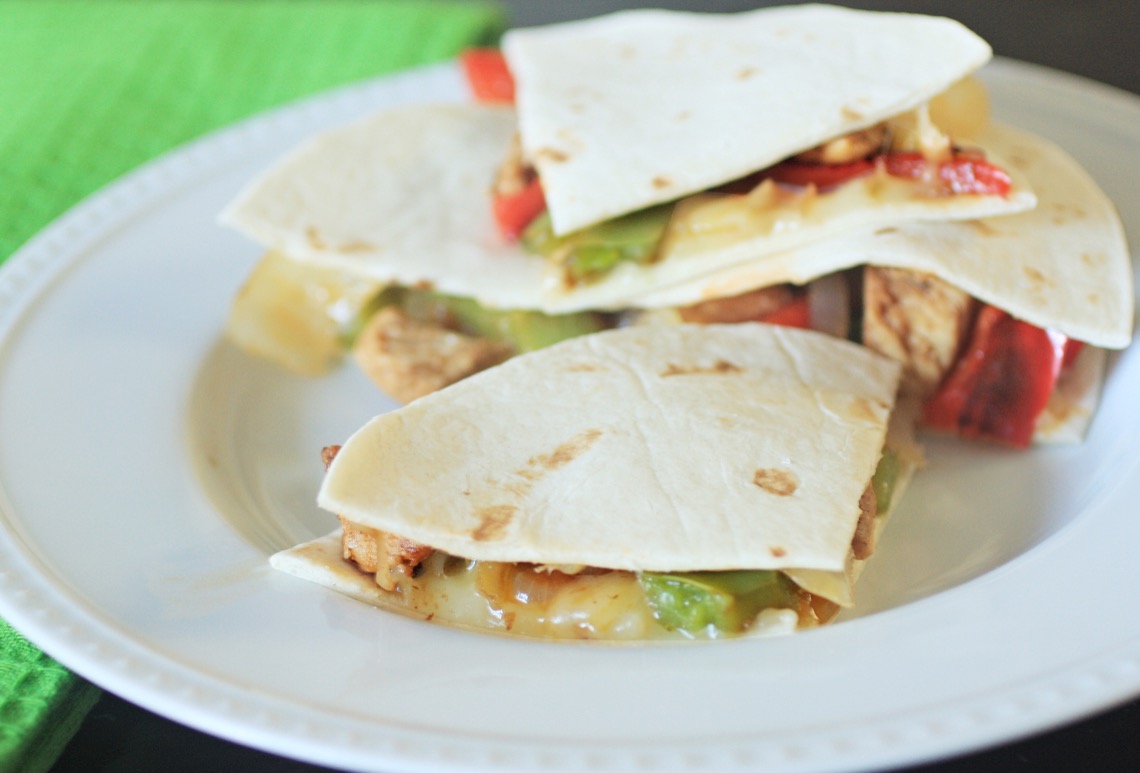 I wish I had some funny, quirky story to share about something that happened to us recently, but in all honesty, NOTHING has happened to us lately (except sickness, and that's anything but fun). In fact, the most exciting thing I've done this week is walk to the mailbox. And you can only do that once a day.
Yes, we've been confined to our house for like, a month (ok not quite that long), and I've HAD it. I need out. I need air. That's why, this weekend, come hell or high water, we're busting out. The kids are going to their grandparents' house and Joel and I are going on a date. I don't care if it's 50 below outside. I'm going. Wish me luck.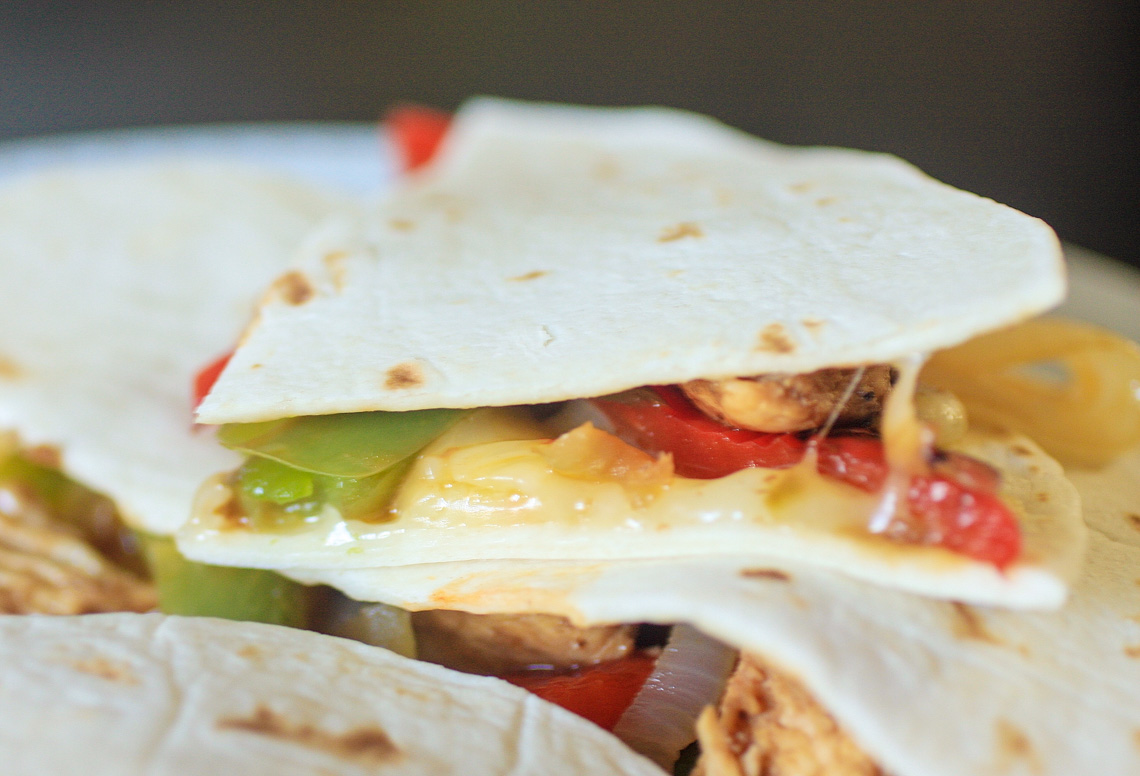 Anyway, these quesadillas. These are soooo good. So cheesy and full of flavor. There's really not much else to say about them. Other than they're perfect for busy weeknights or quick lunches. I use a liquid fajita marinade/seasoning called La Fabulosa that's easily found in my local grocery stores here in Texas, but if you don't have access to something like that, you can use any other kind of fajita seasoning or marinade. Easy, quick, super delicious. Boom.
Chicken Fajita Quesadillas
2 chicken breasts, cut into 1 inch chunks
2 bell peppers, cut into strips
1 onion, sliced into thin rings
1 tablespoon butter
1/4 cup water
1 teaspoon liquid fajita marinade/seasoning
salt and pepper
1 teaspoon brown sugar
flour tortillas
pepper jack cheese, shredded
Preheat the oven to 400 degrees. Melt butter in a large pan over medium-high heat. Cook the onions and peppers until beginning to soften; about 5-7 minutes. Transfer to a plate. Add the water to deglaze the pan and scrape up all the brown bits.
Add chicken and season with salt, pepper, liquid seasoning, and brown sugar. Cook until no longer pink, about 5 minutes.
Place the cheese, veggies, and chicken between 2 tortillas and bake for about 5 minutes, just to melt the cheese. Makes approximately 4 large quesadillas.
Sing For Your Supper original recipe