Sandy, crumbly, dark, salty, chocolaty…these simple slice-n-bake cookies have it all! Their deliciousness is something the whole world can agree on!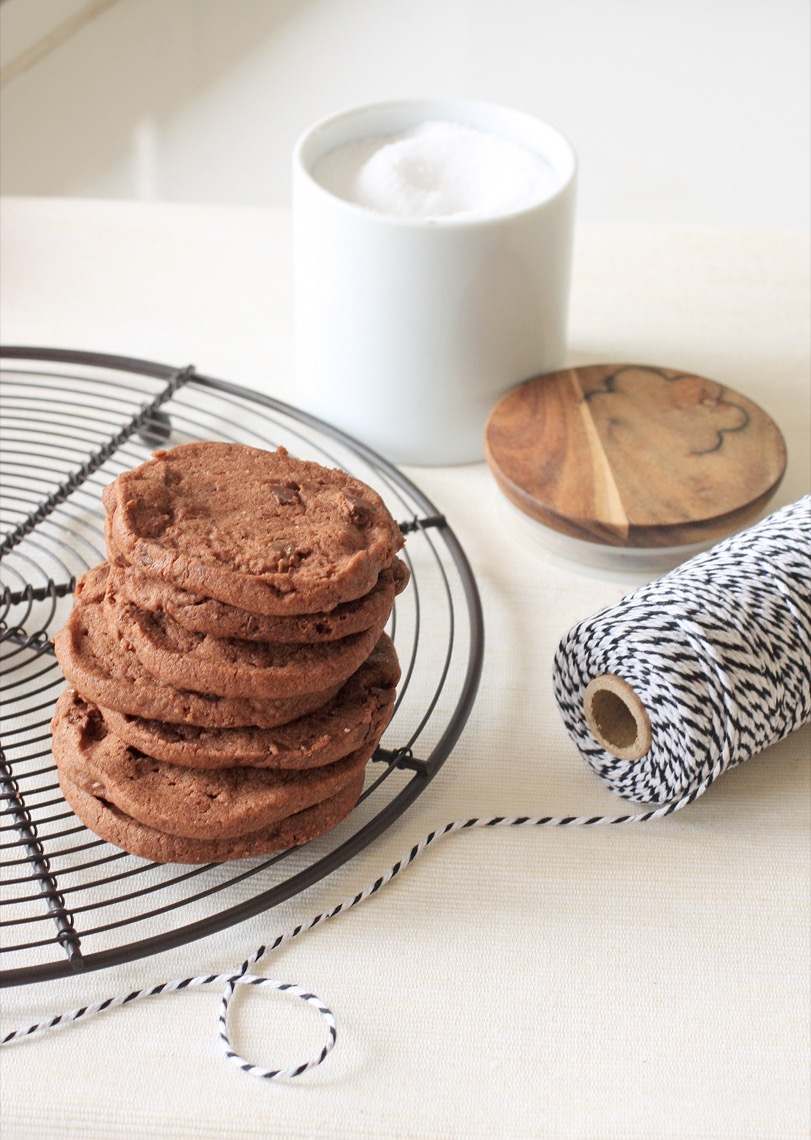 Allow me to introduce you to my favorite cookie: the World Peace Cookie, a la Dorie Greenspan (we're like, BFFs, btw). I made these cookies for the first time 7 years ago and immediately deemed them my favorite. That's not something to be taken lightly; I'm a COOKIE GIRL. Cookies bring me great joy and this one has it all- it's so crumbly and sandy and deeply chocolaty and salty. Salty cookies are magical.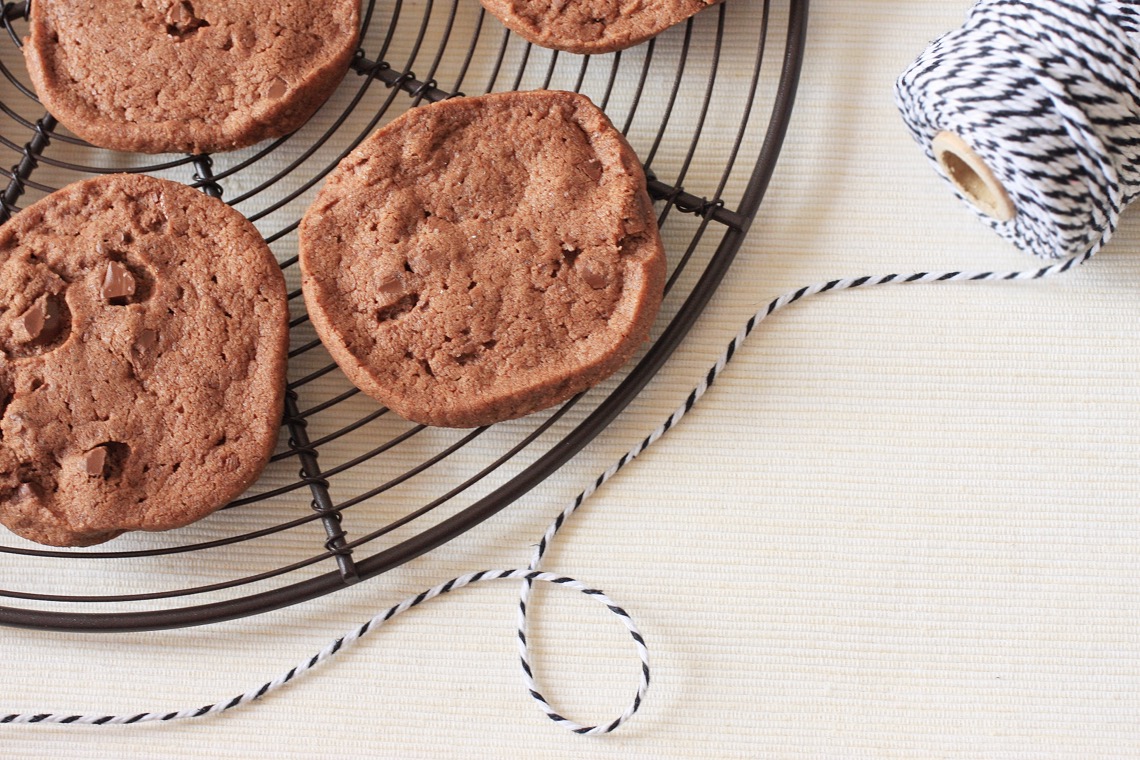 I love how quickly these come together; just throw everything in the mixer and you're done. BUT, this is one of those times you really must chill the dough. Normally I'm a "Psh! I'm not waiting 3 hours to bake these cookies!" kind of girl, but these cookies just will not be the same without chilling first. The chilling helps them not to spread too much while baking, and they'll keep their  perfect, crumbly texture that way. Cassidy helped me mix the dough the night before and the we baked the cookies the next day. Worth the wait, I promise!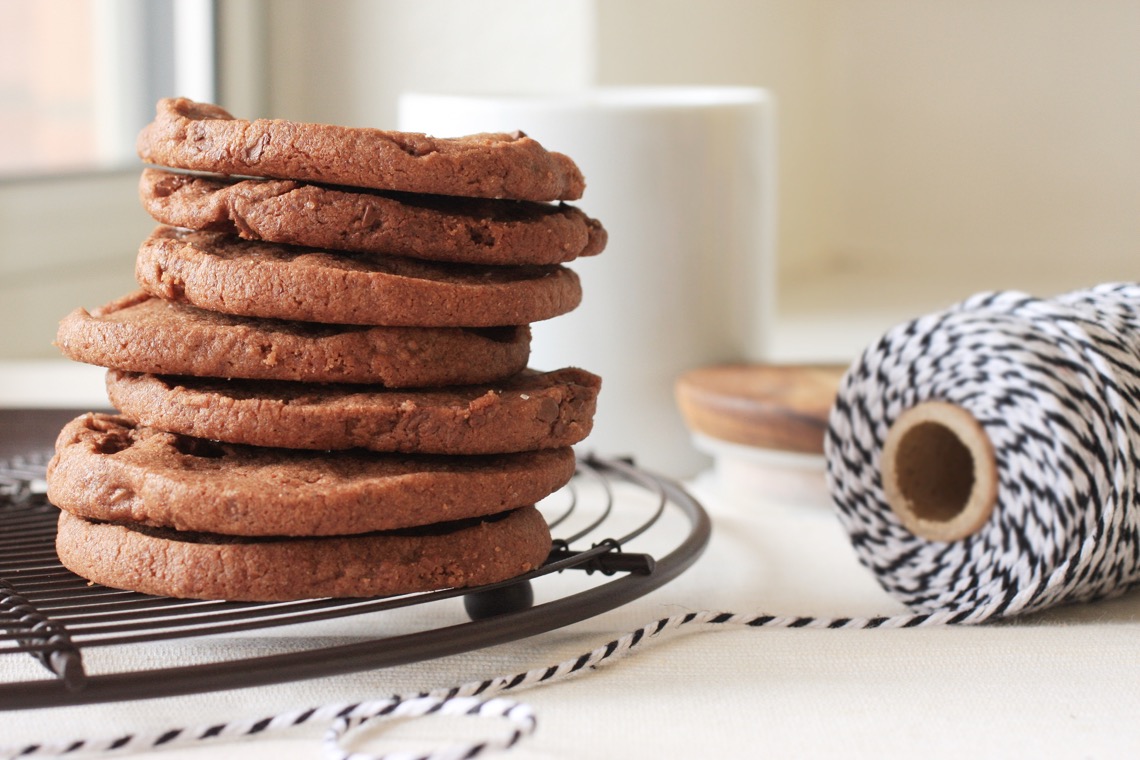 World Peace Cookies
1 1/4 cups all purpose flour
1/3 cup unsweetened cocoa powder
1/2 teaspoon baking soda
1 stick plus 3 tablespoons (11 tablespoons) unsalted butter, at room temperature
2/3 cups (packed) light brown sugar
1/4 cup granulated sugar
1/4 teaspoon fine sea salt
1 teaspoon vanilla extract
5 ounces bittersweet chocolate, chopped
Sift flour, cocoa, and baking soda into medium bowl. Using electric mixer, fitted with the paddle attachment, beat butter until smooth (about a minute). Add both sugars, vanilla, and sea salt; beat until fluffy, about 2 minutes. Turn the mixer off and add flour mixture all at once. Dorie notes to drape a kitchen towel over the bowl before turning the mixer on so the flour doesn't fly everywhere. Beat just until blended (mixture will be crumbly); do not overmix. Add chopped chocolate; mix just to incorporate (if dough doesn't come together, knead lightly in bowl to form ball). Place the dough on a sheet of plastic wrap and form into 1 1/2-inch-diameter log. Wrap in plastic; chill until firm, about 3 hours, or overnight.
Preheat oven to 325 degrees. Line 2 baking sheets with parchment paper. Using thin sharp knife, cut log into 1/2-inch-thick rounds. Space 1 inch apart on prepared sheets. I like to go as far as to sprinkle a little extra salt over the top of each cookie before baking. Bake 1 sheet at a time until cookies appear dry (cookies will not be firm or golden at edges), 11 to 12 minutes. Transfer to rack to cool completely. These are best eaten after they're completely cool. Or even the next day. Makes approx. 2 dozen cookies.
Recipe source: Dorie Greenspan, Baking From My Home to Yours