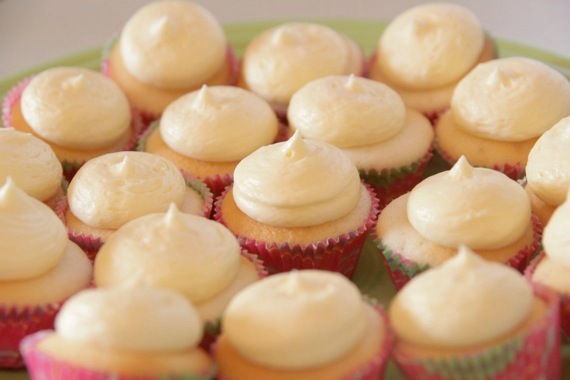 Wow, 2 years!!  It seems like just a couple of months ago I was writing the post for my 1 year anniversary! A lot can happen in a year's time- my site got a completely new (and awesome) redesign, I left Tuesdays With Dorie after 2 years of faithful participation (and even got a sweet email from Dorie herself!), I created a cookie that went on to win a contest, I helped to overhaul and revive an awesome pie-making club with my good friend Jessica, and surprisingly conquered my fear of yeast. Not too bad for a year's work. But I've been thinking. All these things are great and all, but none of it, not one single thing, would be possible without my husband. Seriously- if he hadn't been willing to build me a site (completely from scratch, mind you) two years ago and devote lots and lots of hours to it's upkeep (really, you have NO idea all the problems we've dealt with because of this blog!), Sing For Your Supper might still exist, but it wouldn't be nearly what it is today. Joel puts in so much work for me and my passion of food blogging; I feel like I should thank him, publicly, for his hard work and devotion.
So Sweetie, this post is for you! 🙂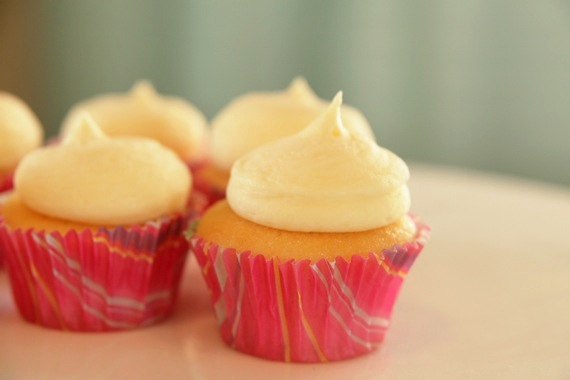 I've been thinking long and hard for months what I would make for my 2 year "blogiversary". For awhile I thought I might try something really difficult and impressive…but the more I considered the idea, the more I realized that's not me at all. Nothing about my blog or my food is "difficult" (or all that impressive, really) – just simple and tasty. I'm more of a "make-what-I-want-and-people-can-either-like-it-or-not" type of gal. That's why I ended up choosing what I did: Lemon Mini-Cupcakes with Lemon-Vanilla Buttercream. Perfectly simple, sweet, and I've got to say it, down right delicious. I used Dorie Greenspan's Perfect Party Cake as a base and sort of went from there. These were the perfect size- one bite of sweet, lemony goodness. Like a bite of sunshine. Which is why I decided to call them "Sunshine Bites".  Joel even agreed with me- as soon as he walked through the door, he was greeted with a cupcake being shoved in his face and me saying, "here, try this. Doesn't it taste like a bite of sunshine?!", to which he happily agreed (through a mouthful of cupcake).  These turned out to be the most delightful, flavorful, happy cupcakes, and I'm perfectly thrilled with my choice! So, happy 2 year blogiversary to me and to my hard-working, sweet, thoughtful husband, Joel!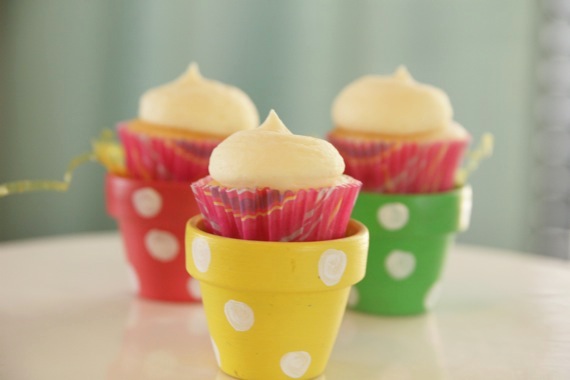 Sunshine Bites
-Cake adapted from Dorie Greenspan, buttercream adapted from the Magnolia Bakery
For the Cake:
2 1/4 cups cake flour
1 tablespoon baking powder
1/2 teaspoon salt
1 1/4 cups buttermilk
4 large egg whites
1 1/2 cups sugar
3 teaspoons grated lemon zest
1 stick (8 tablespoons) unsalted butter, at room temperature
1/2 teaspoon pure vanilla extract
juice of half a lemon
Center a rack in the oven to 350 degrees. Fill mini cupcake pans with cupcake liners.
Sift together the flour, baking powder and salt.
Whisk together the buttermilk and egg whites in a medium bowl.
Put the sugar and lemon zest in a mixer bowl or another large bowl and rub them together with your fingers until the sugar is moist and fragrant. Add the butter and, working with the paddle or whisk attachment, or with a hand mixer, beat at medium speed for a full 3 minutes, until the butter and sugar are very light. Beat in the extract and lemon juice, then add one third of the flour mixture, still beating on medium speed. Beat in half of the buttermilk-egg mixture, then beat in half of the remaining dry ingredients until incorporated. Add the rest of the buttermilk and eggs, beating until the batter is homogeneous, then add the last of the dry ingredients. Finally, give the batter a good 2-minute beating to ensure that it is thoroughly mixed and well aerated. Using a small spoon, fill each cupcake liner 1/2 full with the batter.
Bake for 15 to 20 minutes, or until the cupcakes are well risen and springy to the tough – a toothpick inserted into the centers should come out clean. Transfer the cupcakes to cooling racks and cool completely before frosting them.
Lemon-Vanilla Buttercream
1 cup (2 sticks) unsalted butter, softened
6 to 8 cups confectioners' sugar
1/4 cup milk
1 teaspoon vanilla extract
juice of one lemon
Place the butter in a large mixing bowl. Add 4 cups of the sugar and then the milk, vanilla and lemon juice. On the medium speed of an electric mixer, beat until smooth and creamy, about 3-5 minutes. Gradually add the remaining sugar, 1 cup at a time, beating well after each addition (about 2 minutes), until the icing is thick enough to be of good spreading consistency. You may not need to add all of the sugar. If desired, add a few drops of food coloring and mix thoroughly (I used yellow). Use and store the icing at room temperature because icing will set if chilled.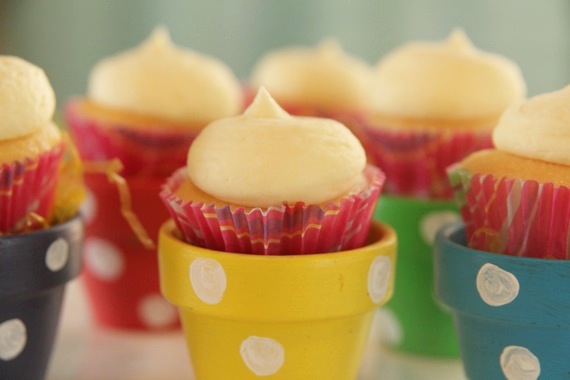 And now, to help me celebrate a fantastic 2 years of food blogging, I'd like to give you a little something! I got this to give away a few months ago and I've been saving it for just this occasion! I have one copy of Bob's Red Mill Cookbook: Whole and Healthy Grains for Every Meal of the Day to give to you. This is FULL of great looking recipes; from things like "Bodacious Blondies" to Stuffed Pork Chops to Easy Mexican Lasagna.
All you have to do to enter for a chance to win is leave a comment on this post. Flattery is accepted. Hehe, just kidding…..sort of. I'll pick one winner randomly. You have until Thursday night 8PM Central Time.
*For extra opportunities to win, you can become a Fan of Sing For Your Supper on Facebook (there's a little button just to the right of this screen that you can click).  Also, you can follow Sing For Your Supper on your RSS feed. If you already follow me on Facebook or through your RSS feed or both, all you need do is just say so for your extra chances to win! Good Luck and THANK YOU for helping me celebrate 2 years of food blogging awesomeness!!