Cookies are such a huge part of Christmas. They're fun to bake, fun to decorate, fun to take to parties, to give to your friends, to leave for Santa and most importantly, fun to eat! I feel like I'm baking cookies constantly these days, just because I enjoy being in my kitchen so much at Christmastime! Here's a list of my most cherished (most delicious!) Christmas cookie recipes. Whether you're looking for that perfect cookie to leave for Santa (a very big decision!), need a recipe for your cookie exchange or you've got a major Christmas cookie craving and need a cookie QUICK, this list is for you!
Monster Cookies – full of oats, peanut butter and M&Ms, these are always on my Christmas cookie list! However, the recipe makes a floppity-gillion cookies, so you'll most likely need to half the recipe. Unless you're hosting a party for all of Connecticut.
Chocolate Mint Puddles – soft, chewy, minty and oh-so chocolaty. I adore these!
Peppermint Kisses – my new favorite Christmas cookie! I took Dorie Greenspan's delicious sugar cookie recipe and dressed it up with a little peppermint and white chocolate…absolutely irresistible!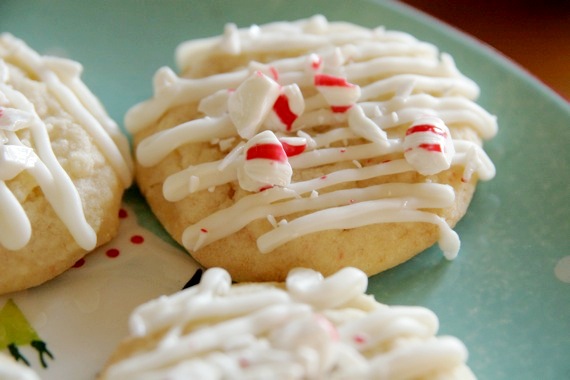 Soft and Spicy Gingerbread Cookies – I'm not a fan of crunchy gingerbread cookies, so these are right up my alley! Soft and chewy, with just the right amount of spice- and GREAT for decorating!
Peppermint Chocolate Truffles – these aren't technically cookies, but they're so delicious and easy to make that I just had to share them! These would look just gorgeous on a big platter for your next party- they're so pretty!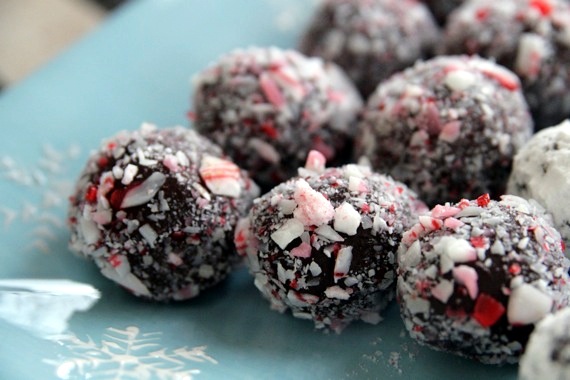 M&M Cookies – these are the cookies my sister and I always left for Santa. Even though my dad kept suggesting we leave buttermilk pie for Santa (why would we do that?!), we always knew that Santa would have preferred these. 😉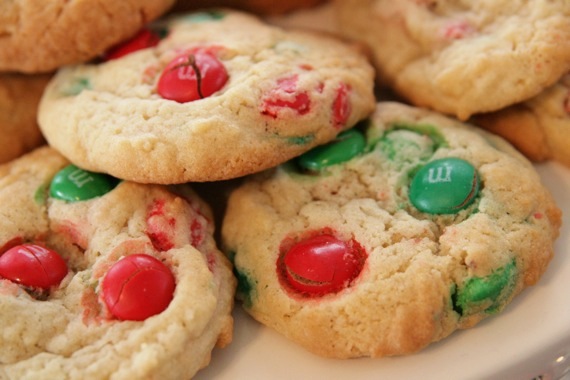 Chocolate Peppermint Crunch Cookies – these are rolled in crushed peppermints and baked, so they have a wonderful, chewy crunch to them! A HUGE hit with my coworkers!
I hope you're able to find a recipe or two you'd like to try this Christmas- they're all husband, kid and coworker tested (and approved!), so I know they'll be sure to impress! MERRY CHRISTMAS and happy baking!