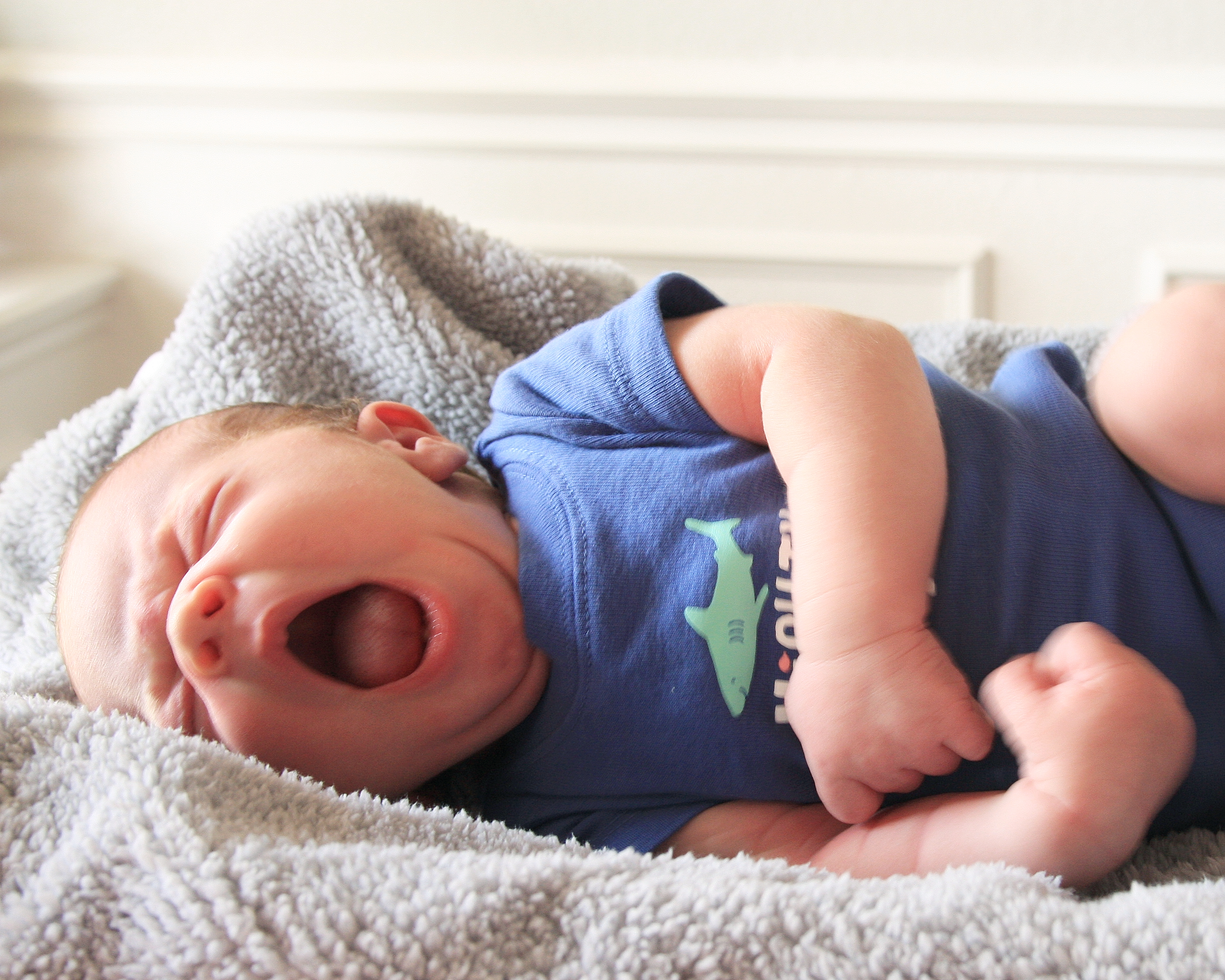 Elliott was born on July 5, 2014 at 7:07pm, weighing 8 pounds, 10 ounces, 21 inches long. (I know this update is just a *little* late…life with a newborn and toddler ain't easy and finding free time is almost impossible).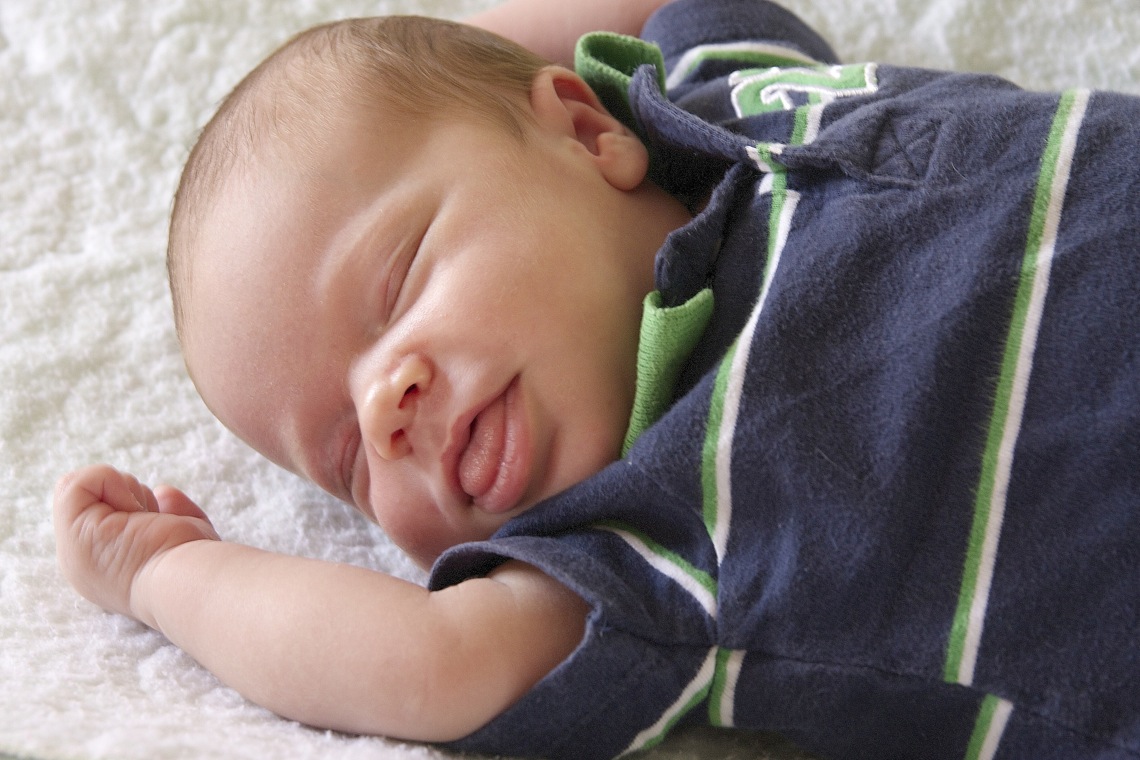 2 weeks old
Our little dude came fast and furious- the birth story is a real doozy! I'll be posting the full story in the next couple of days- I can't wait to share it with you!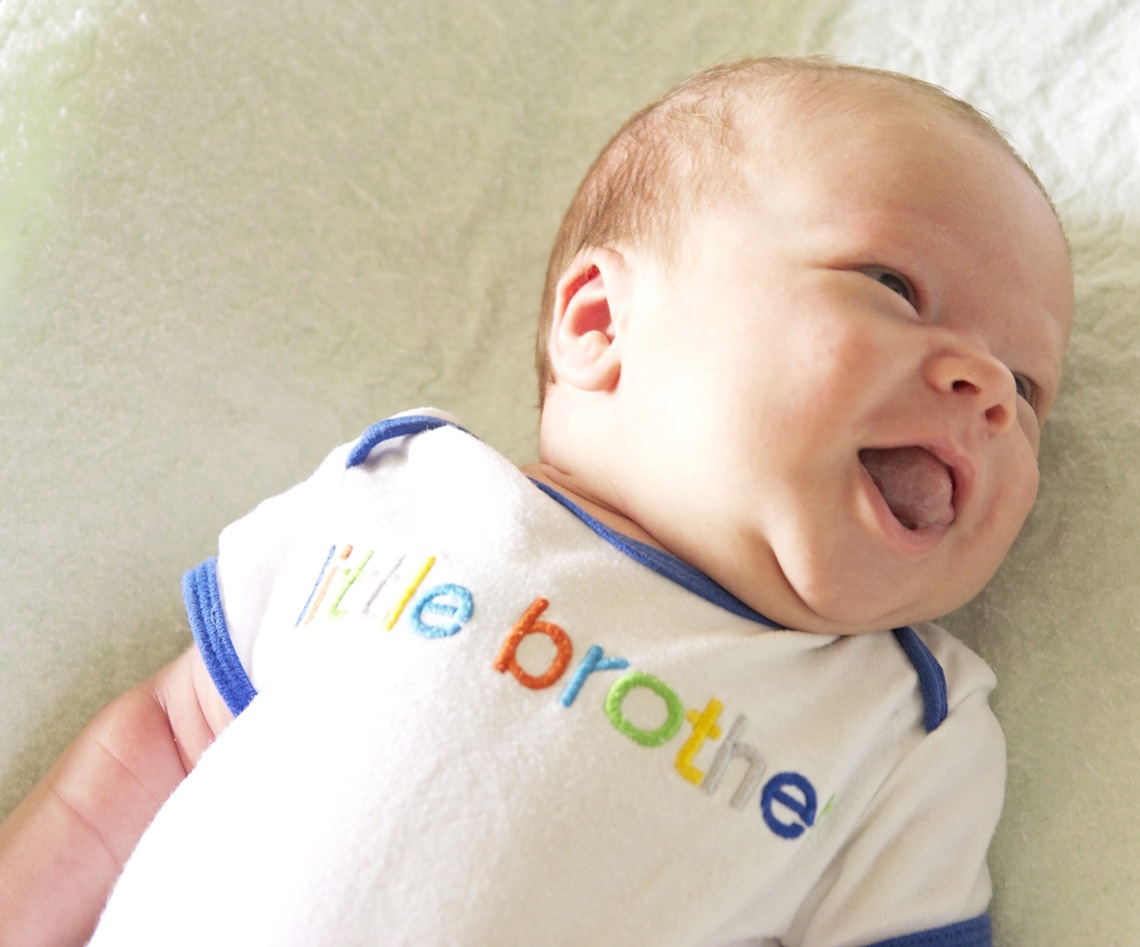 3 weeks old
He's doing so well! He gets fatter and cuter every single day!
Cassidy loves her little brother so much (really!) and she's been such a sweet little helper. She helps us change diapers and she brings us blankets, pillows, etc. She's been a real trooper! She loves to give him hugs and kisses and sing to him (seriously, how sweet is that?!).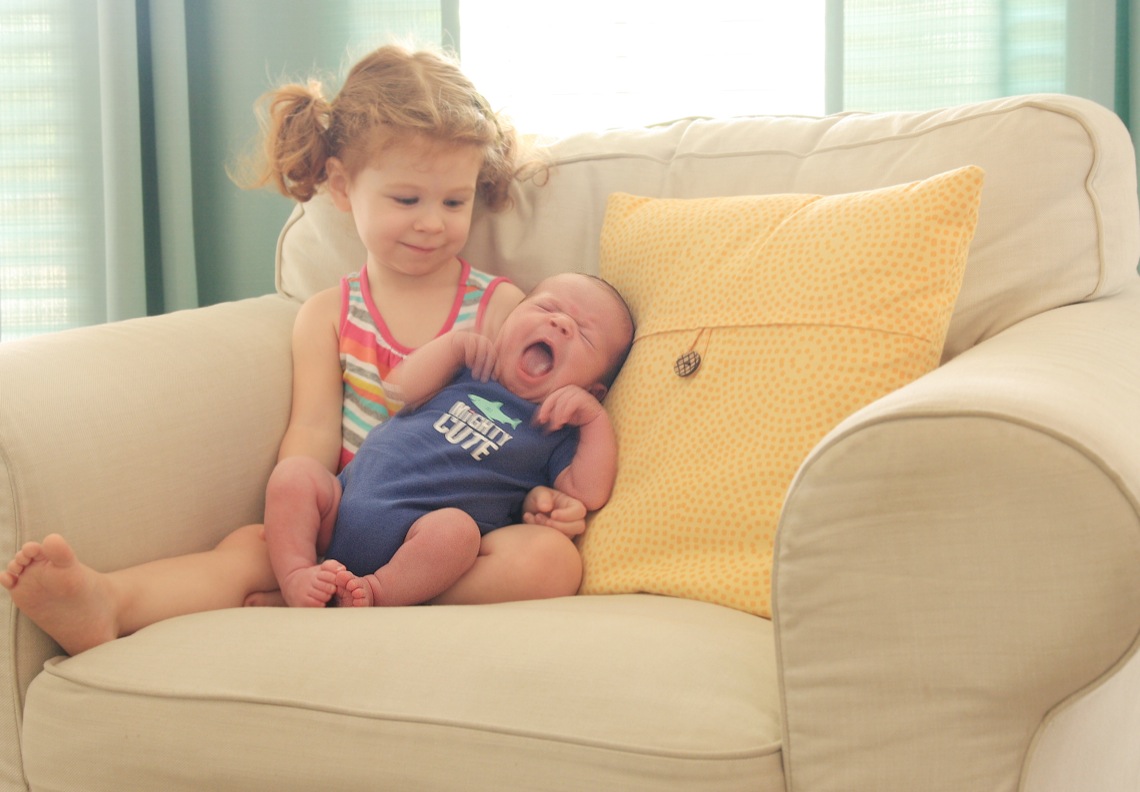 We are so in love with our sweet babies.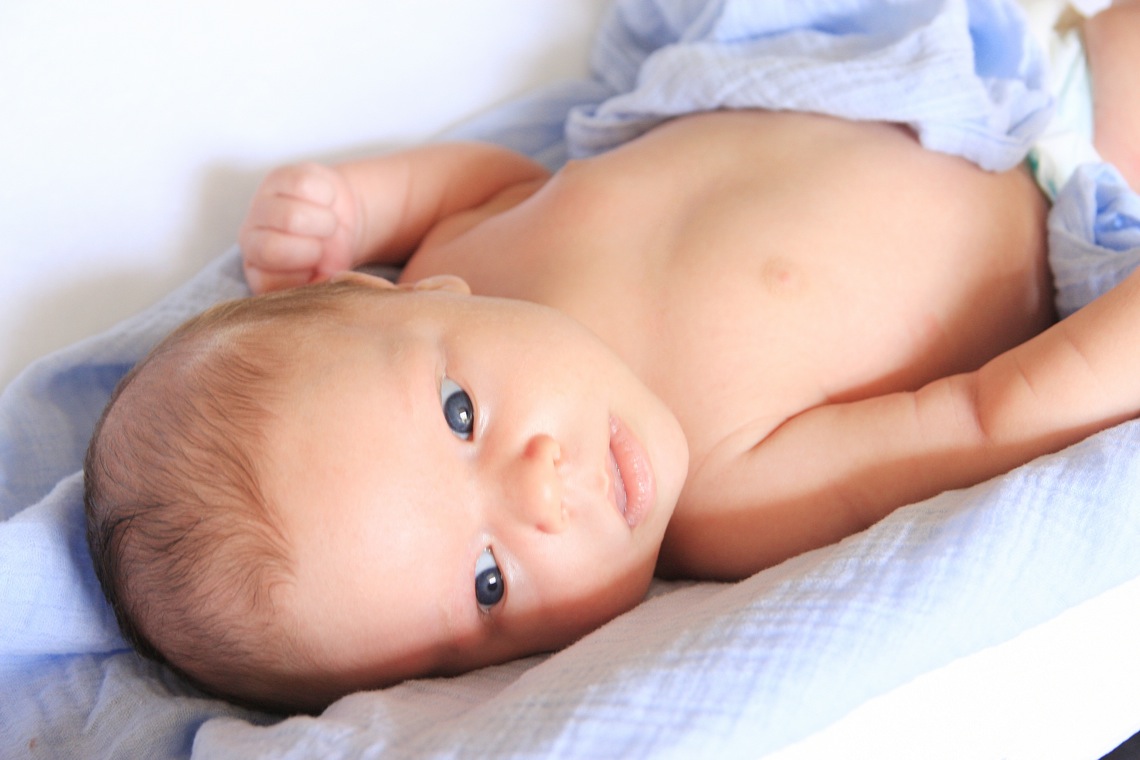 At one month old, Elliott is already weighing 11.5 pounds (we make big babies, apparently…) and thriving. He's a little chunk! He eats every 2 hours on the dot (even at night…*sigh*), which was hard for me at first, but we're starting to really get the hang of it! Hopefully, we'll start getting a few longer stretches of sleep at night very soon. I'd be thrilled with even 4 hours. Even though sleep is a fleeting memory and we're a little zombie-like, life is very, very good and Joel and I are so happy with our little family of 4.