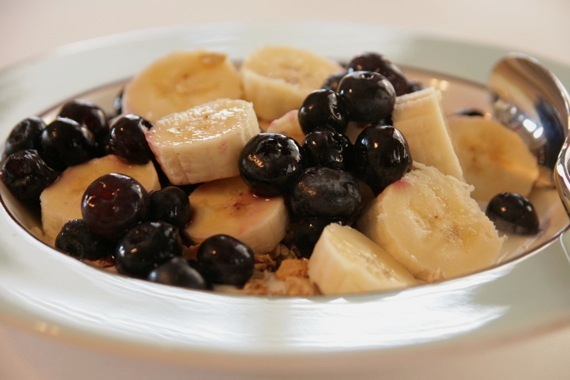 The word 'parfait' always reminds me of my good friend Michael. There's a quote from the first Shrek movie about parfaits that we used to think was so funny; so naturally, we quoted it all the time (Michael does a really good 'Donkey' impression).
Anyway, hubby and I have started running every evening, getting healthy, etc; so naturally, we've altered our diet a little (chocolate chip cookies stay, though. There will never be a world in which I exist without chocolate chip cookies. Never.). We've been eating a lot of plain non-fat yogurt sweetened with honey in place of desserts, which is great; especially with some fresh fruit mixed in. So of course I was excited when I received a box of the new Special K Granola to try out and review. And what better treat to make with granola than parfaits!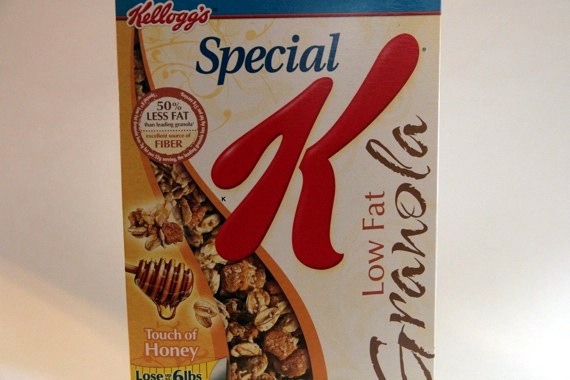 A little yogurt/honey mixture, a little granola, some blueberries and bananas and presto! – delicious parfaits (I could've stacked each layer neatly in a pretty glass like real parfaits, but this was much easier)! The crunch of the granola is great mixed with the soft fruit and sweet yogurt- a great dessert, breakfast or snack.  I also received a box of Special K fruit crisps, which honestly, I didn't really like, so I just won't go there. But the granola really is good – it would be great in Dorie Greenspan's Granola Grabbers, which are some of my favorite cookies.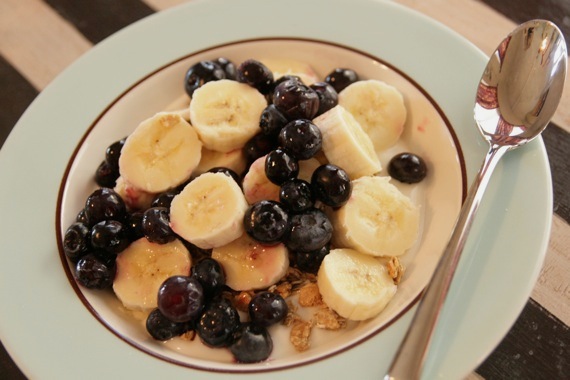 Next time you need a healthy dessert or breakfast, try one of these parfaits – they really are satisfying and delicious! I won't post a recipe, because really, you don't need a recipe, you just pile stuff in a bowl and go wild. Enjoy!