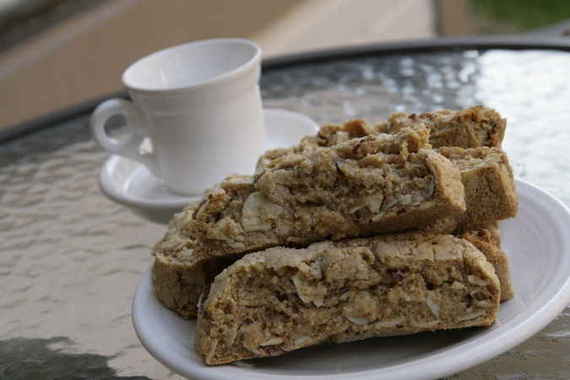 Its true – I've never made biscotti before. In fact, I'd only ever eaten it a couple of times. I have to say, I've never been a big fan of biscotti – I know you're supposed to dunk it in your coffee and all, but its just too crunchy and hard for my taste. Those chocolatey kind at Starbucks aren't half bad, but its not something I want to spend money on. I wasn't thrilled about this week's choice – Lenox Almond Biscotti, chosen by Gretchen of Canela and Comino, but I really wanted to give it a chance, especially since last week's recipe was such a bust.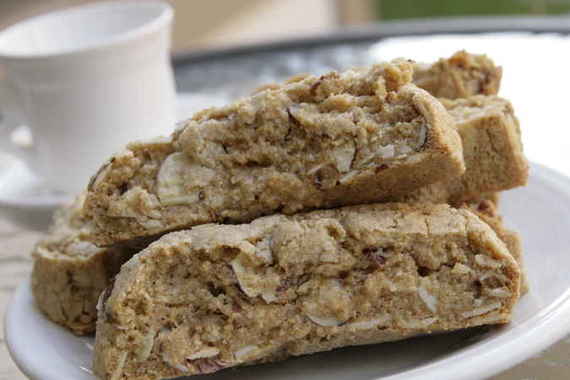 After all was said and done, I actually really enjoyed these. They weren't too crunchy and really were excellent with my coffee! I will say, though, the cornmeal kinda threw me off a little….but not enough to cause a problem! These were great and I'll most definitely be making them again!!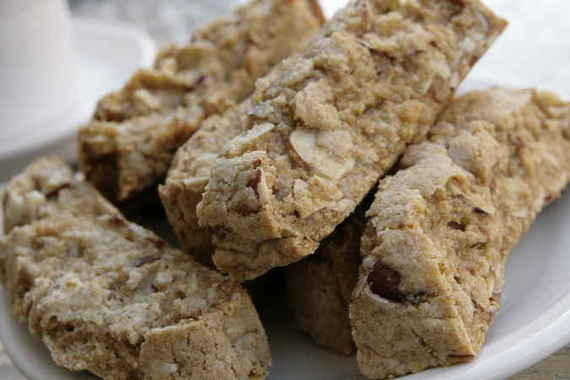 If you want the recipe, visit Gretchen's blog! These are really great – give 'em a try!!