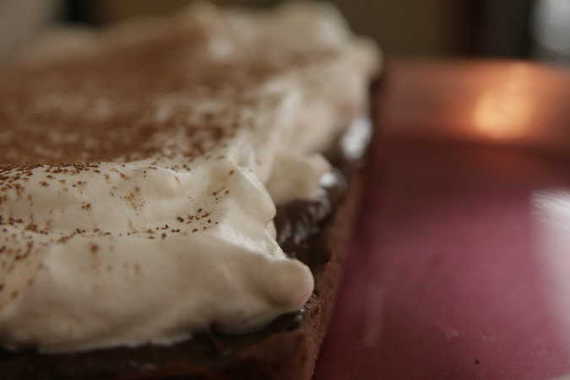 Here's another perfect example of Dorie taking a classic, well-loved recipe and tweaking just slightly to make it extra fancy and extra special. You might say she "Dorie-fies it".  Gosh, I'm so clever. Anyway, this is Dorie's Chocolate Cream Tart, chosen by Kim of Scrumptious Photography, one of my very favorite food blogs. Do yourself a favor and check out her blog – her pictures will make you drool all over your keyboard. I was really glad to see this recipe chosen because I'm a biiiiiiiiiiiiig fan of chocolate cream pie, especially, ESPECIALLY my mama's. She doesn't waste time with that meringue stuff – she whips up some heavy cream to pile on top. Now that's how pie should be done, folks. So of course, I was pleased to see that Dorie does the same thing with her Chocolate Cream Tart – so basically, this is just my mom's chocolate cream pie, but with a tart crust instead of a pie crust. Perfect!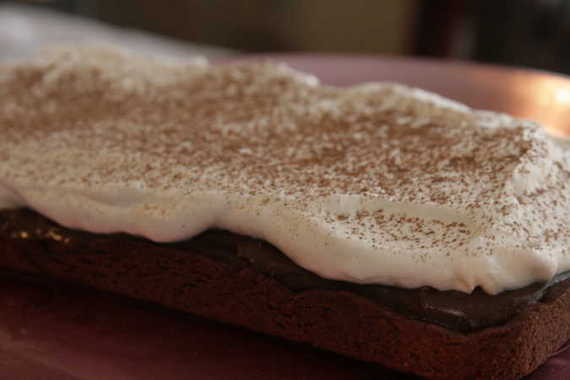 I came *this* close to using Dorie's Sweet Tart Dough (the most heavenly crust ever known to man), but decided to follow the rules and use the chocolate tart dough that's called for instead. I was kind of sorry I did, actually – it was a little too bitter for me, plus I felt like it needed something non-chocolate to balance out the chocolate filling. It was still good, though. I also cut the recipe in half and baked it in a loaf pan lined with parchment so I could just pull it right out and spread the filling and whipped cream on it. Ok, so let me get to the verdict – this was GOOD. I mean really good. So good I stood there in the kitchen licking every last bit of the chocolate filling off of spoons, whisks, bowls, and fingers. I added a little sour cream to the whipped cream topping (just like in the banana cream pie a couple of weeks back) and it really added a lot of extra flavor. All in all, this was a DELICIOUS dessert. We both loved it. Was it as good as my mom's? Well, no, but I never really expected it to be, either. 🙂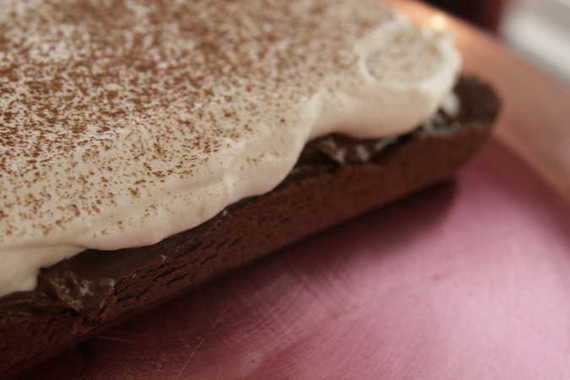 This would be absolutely perfect to serve for company – its tart status brings it up a couple of notches in "fanciness", but it tastes like something out of your grandma's comfy kitchen. Perfect! Head on over to Kim's blog and get the recipe – your spouse will thank you.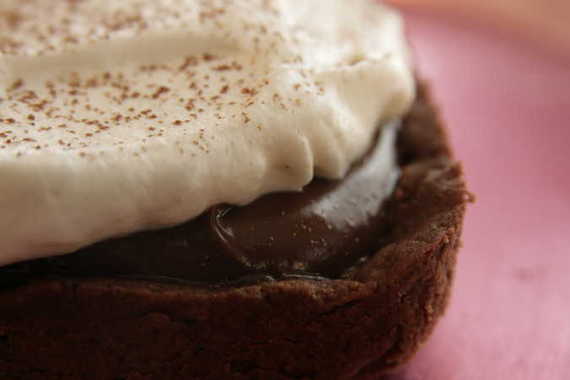 Yummy, yummy, yummy!! Thanks, Kim, for choosing a WINNER!