Can you believe June is pretty much over and Monday is the 4th of July?! Wow! Where did the first half of my summer go?! I'm actually really looking forward to the weekend because we're having Joel's family over for a little backyard BBQ. This will be the first get-together I've hosted in a LONG time! We'll be grilling burgers and having all kinds of yummy snacks! I've already got plans for a funfetti cake! Yay! In case you're hosting a little shindig of your own and need a few fantastic ideas, I've posted some of my favorite recipes that are perfect for the 4th! Enjoy!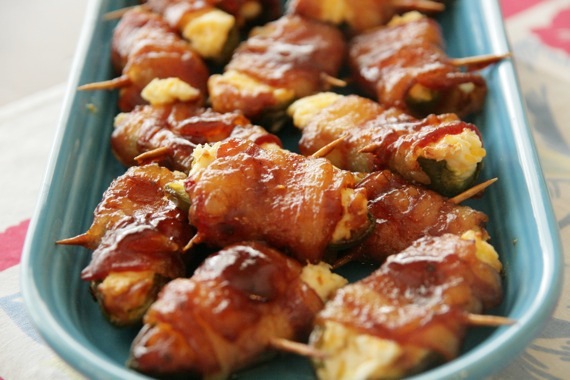 First up, my mom's BBQ Bacon-Wrapped Jalapenos. We had these last year on the 4th of July and I went to bed that night dreaming about them they were so good! In fact, I'll definitely be making these Sunday!
If you need an easy, cold appetizer, this one is a winner. My friend Callie's Zesty Tortilla Roll-Ups. I LOVE the combination of the ranch seasoning with the olives and green chiles- these babies are SO good!
On Demand Dip– a combination of white corn, black beans, Rotel tomatoes, cilantro and lime, this dip is a family favorite. It's the easiest thing in the world to throw together and it's a nice change of pace from regular salsa. A real crowd pleaser!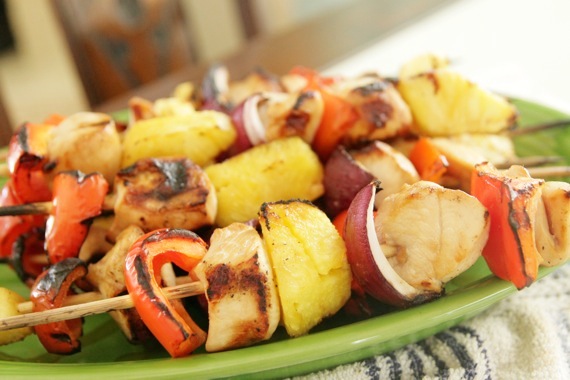 Easy Grilled Chicken Shish-Kabobs– these couldn't be easier or tastier! Put some marinated chicken, fresh pineapple, red onion and peppers on a skewer and grill 'em up! Perfect for large crowds!
Salsa Verde Turkey Burgers– I haven't made these in awhile, but I sure need to! These burgers have salsa verde tossed right in with the meat, so it's good and flavorful. I love the melted pepper jack cheese and avocados!
We can't get enough of these Jalapeno Deviled Eggs! The addition of fresh chopped jalapeno adds a real kick and so much extra flavor! And what BBQ would be complete without deviled eggs?!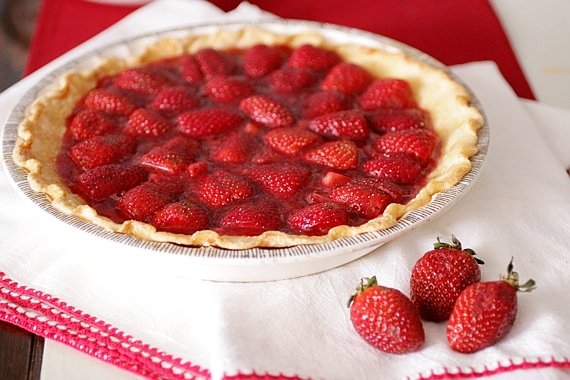 There just aren't enough holidays for me to get to make this Fresh Strawberry Pie. I never get tired of it. So juicy and delicious, and topped with a little whipped cream, this will be everyone's favorite!
Peach-Blueberry Sour Cream Pie. This pie is so summery and fresh. I love the combination of peaches and blueberries and the crunchy topping is awesome!
And while we're covering pie, I might as well post this one, because what says "4th of July" like All American Apple Pie? It's the best apple pie I've ever eaten, actually.  In fact, now that I think of it, maybe I should make this instead of funfetti cake this weekend….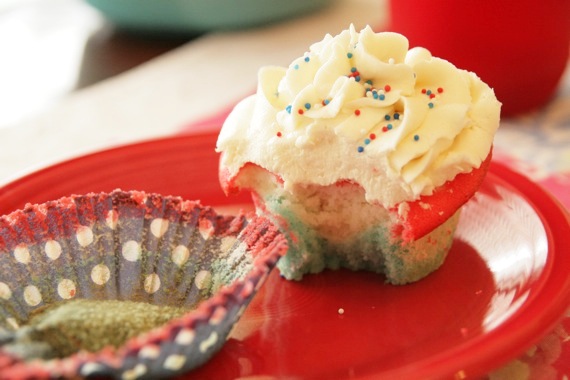 Last but not least, I leave you with these 4th of July Cupcakes– Dorie Greenspan's perfect party cake gets all dressed up in red, white and blue for the 4th. How perfect! Whatever you do this Independence Day, I hope you have loads of fun with friends and family! Enjoy!