Yes, I know it's practically New Year's and everyone is scouring the internet for New Year's Eve appetizers, drinks and fancy desserts. To be honest, hubby and I don't really do all that fancy shmancy stuff. We stay home. It's heaven. We watch the Twilight Zone marathon on tv, play cards, eat snack food or cook steaks, drink lots of champagne and most times, fall asleep before midnight. I love it and look forward to it year round. I'm sure a big fancy party would be nice, but frankly, after all the Christmas festivities and driving all over the place to be at so many different celebrations…we need a little break. AND you may recall the lovely picture of me holding 4 gorgeous kinds of delicious cheeses?? Well, I've made a New Year's Eve date with those cheeses and I simply can't wait. It doesn't take much to make me happy. 🙂
So, the point of all this rambling is to let you know that I won't be posting New Year's Eve recipes here today. Nor will I be posting a list of my favorite recipes from 2010 like so many other bloggers are doing. Today, I'm posting….Mexican food. Yes, that's right. Trust me, you'll thank me later. Immediately after Christmas and the holidays, the one thing I crave above all else is Mexican food. Think about it- we've all been eating party food, ham, turkeys, dressing, cakes, and grandma's fudge for weeks straight. I don't know about you, but I need a little variety after all that holiday food. And Mexican food is just the ticket. Hubby and I went last night and ate Mexican food and it tasted SO good! So, since I thought some of you might be needing a little variety this time of year, here are my very favorite Mexican food recipes. Do yourself a favor and try some this week- I promise, you'll be so glad you did.
Mexican Casserole -my mom's famous recipe that never seems to get old. So easy to make and assemble and always a crowd pleaser!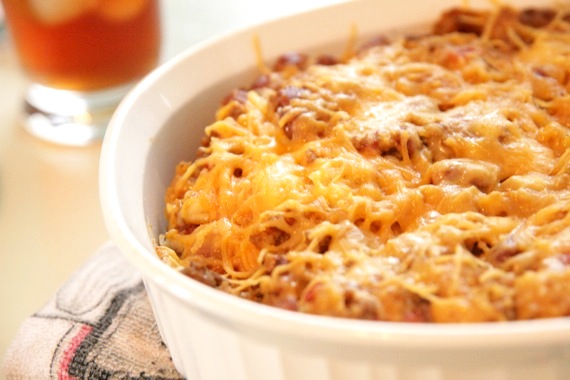 Grilled Chicken Fajitas -if you love fajitas, you'll love these! The chicken is so flavorful and juicy- these are my very favorite fajitas. If it's too cold to grill where you are, don't worry- feel free to use an indoor grill pan or even just a skillet.
Salsa Verde Sour Cream Enchiladas -AKA: "knock-your-socks-off enchiladas"; these are hands down, the BEST sour cream enchiladas I've ever had! You simply must try them!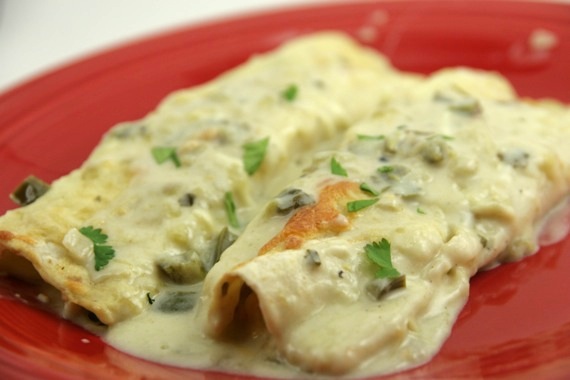 Pulled Pork Tacos -throw everything in a dutch oven, let it do its thing, and you've got moist, tender pork tacos that are bursting with flavor. These are my very favorite tacos! Even my husband, the taco connoisseur said these are some of the best tacos he's ever had!
Stacked Enchiladas – my Daddy's grandmother's recipe and a family favorite. I make these every year right after Christmas. They're so easy and so, so good!
Homemade Salsa and Guacamole -whatever you choose to make, don't forget the homemade salsa and guacamole! These come together in literally minutes, and so worth the extra effort! Forget that jarred stuff!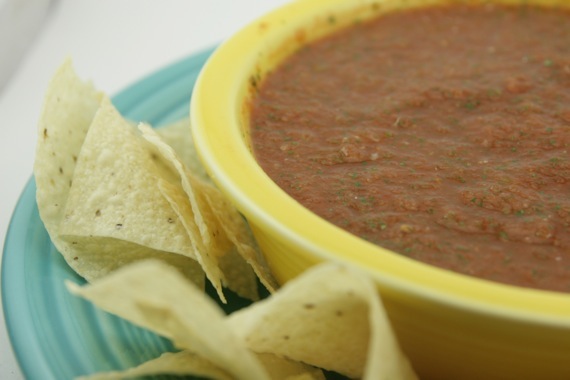 Now, GO and make yourself some tasty Mexican food! Happy New Year!!! 🙂