As 2011 comes to a close, I thought I'd go ahead and jump on the "my best recipes of the year post" bandwagon that everyone does this time of year. It's a good way for you to take a peek at some of my favorites in case there were any you might have missed, and it's fun for me to get to look back and reflect on a whole year of food! This was actually pretty easy for me- although we've loved everything I've posted, there were definitely some clear favorites. Let's take a look!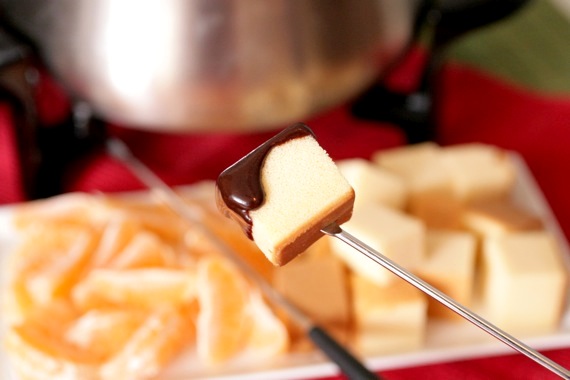 First up, Fudgy Chocolate Fondue. I have made this fondue every year of my married life (and even before then!) without fail! Not only is it incredibly easy to make, it's incredibly FUN to eat! It's so good with all kinds of fruit, pound cake, cheesecake bites and even cream puffs (the ones you can buy in the freezer section are perfect for this!).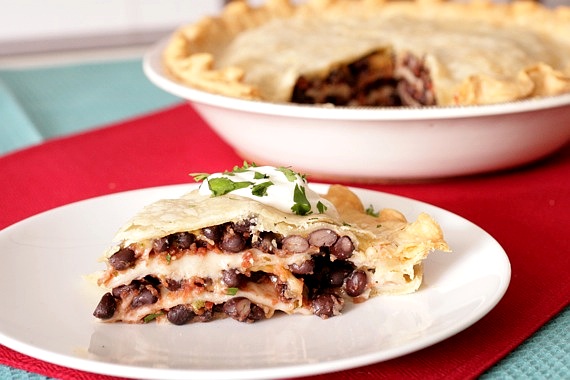 Black Bean Pie is next on the list. I've made it a number of times this year and we never seem to get tired of it. It's a great vegetarian option and comes together in 30 minutes or less! You can't beat that for an easy, delicious dinner!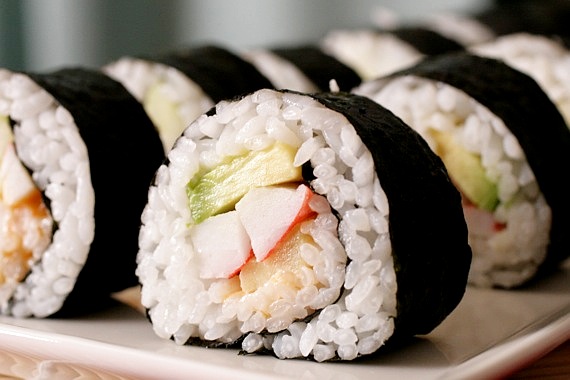 You KNOW the Homemade Sushi Tutorial had to be on here. Not only did Joel and I have a blast making this (and eating it- yum!), we discovered making sushi at home is really easy and a heck of a lot cheaper than going out to a pricey sushi bar! Plus, you can watch us make idiots out of ourselves on video (the bloopers reel is my favorite!). 🙂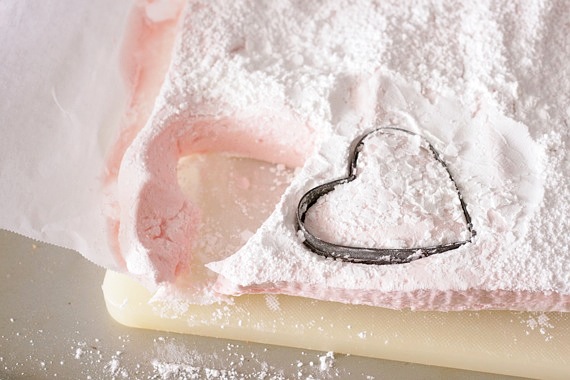 Next up- Homemade Pink Raspberry Marshmallows.  There's really no contest between homemade and store bought marshmallows- the homemade ones are infinitely better! I loved these because they were pink (duh!), fun to make and made my hot cocoa taste like a dream! If you're intimidated to try making homemade marshmallows at home, don't be! They can seem a little daunting, but in reality, they're very simple and FUN!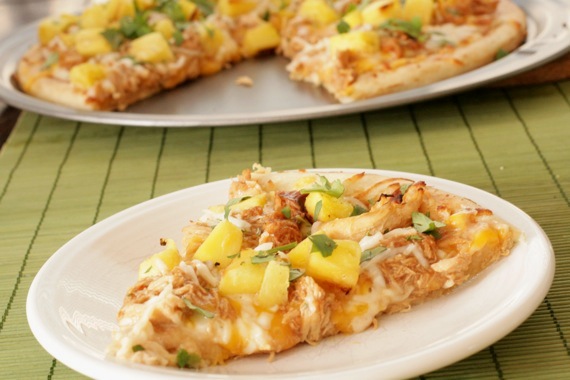 Man, oh man, do I love this BBQ Chicken and Pineapple Pizza! The combination of the tangy BBQ chicken, fresh pineapple and cilantro is just totally awesome. I haven't made it as much as I would've liked since I have to take it easy on the cheese nowadays, but believe me when I tell you, this is GOOD!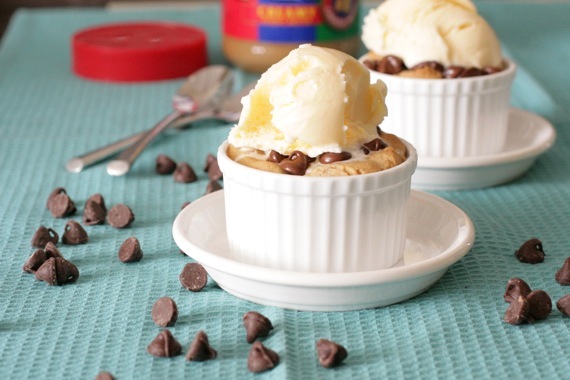 These Peanut Butter-Chocolate Cookie Cups were awesome. Warm, gooey peanut butter cookie, topped with melty chocolate chips and cold, creamy vanilla ice cream. Need I say more??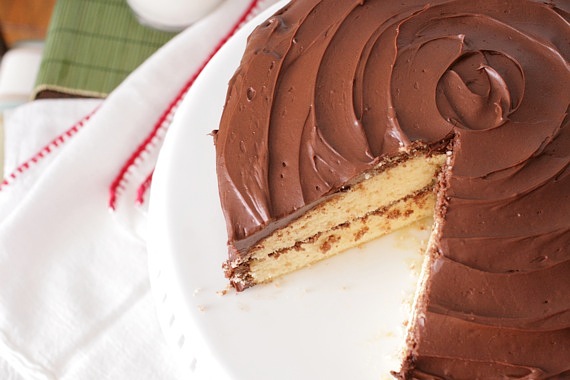 Next up is my all-time favorite recipe for yellow cake – Old Fashioned Yellow Cake with Chocolate Frosting. Believe me when I tell you, this is the BEST, most moist, buttery, fluffy yellow cake I've ever eaten. I made this cake for just Joel and me and it was GONE in less than 2 days. I. Love. It.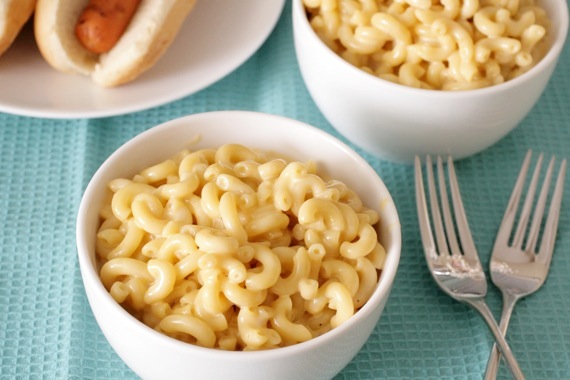 Classic Mac and Cheese made with cheddar and Velveeta cheeses. Is there anything better? Really? If I knew today was my last day on earth, I'd probably request this mac and cheese and freshly baked chocolate chip cookies for my last meal.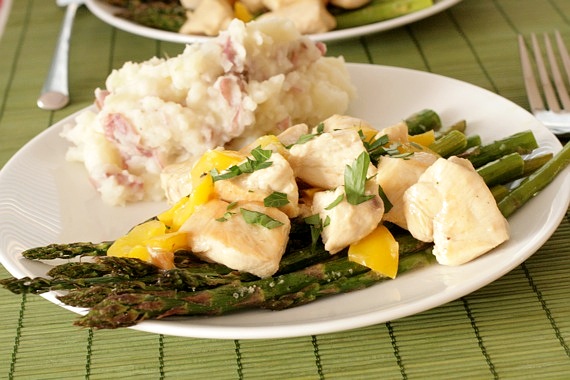 This Lemon Chicken with Asparagus is a favorite in our house. It's such a simple dinner, but it's so satisfying and flavorful. In fact, sitting here typing this, I'm craving it again like crazy! This may have to be on the menu this week!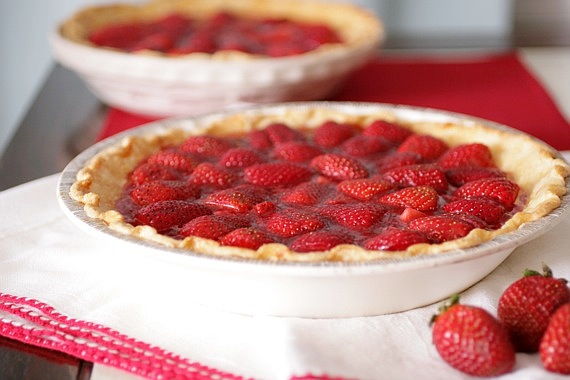 I made this Fresh Strawberry Pie for Easter last year and discovered an all-time favorite dessert in the process. If you're a strawberry lover like me, this pie is perfect for you! Every bite is jam-packed with fresh, juicy strawberries. This is heaven with a little fresh whipped cream on top!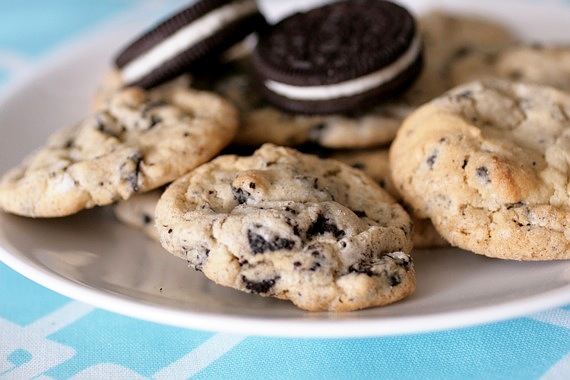 Next up are these Cookies and Cream Cookies– my two favorite cookies come together to form one awesome super-cookie! Oreo chunks are stirred into a simple chocolate chip cookie dough and baked to perfection! An ideal cookie, if I do say so myself!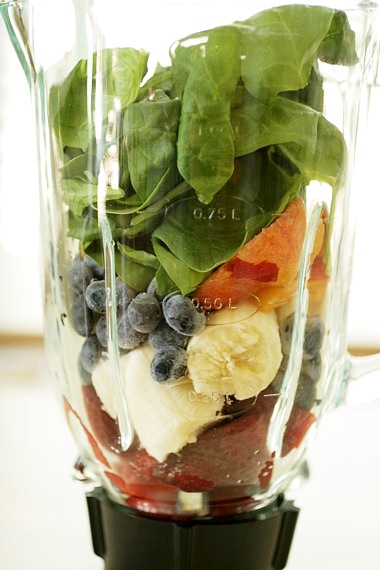 When I was first pregnant, back in early June (before the crippling 24-hour sickness set in…), I made these Green Monster Smoothies like crazy! They're a fantastic way to get your vitamins and minerals and seriously taste great! Mine included bananas, strawberries, blueberries (which made for a very unappetizing color, unfortunately!), peaches and fresh spinach along with a little Greek yogurt and honey. An excellent option for breakfast or lunch! Try it! You'll love it!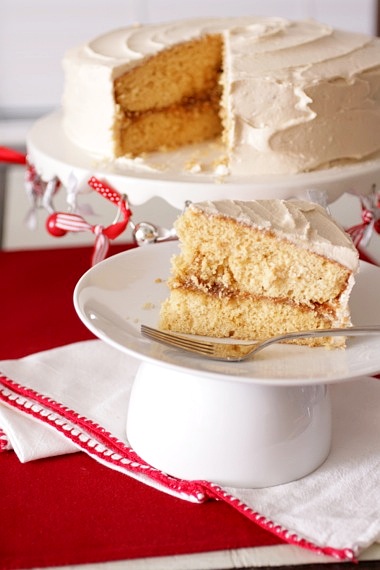 Southern Caramel Cake. Yum, yum and YUM! Although some people were very vocal about what their idea of a caramel cake should be, this is MY idea of the perfect caramel cake and I was so proud of it. Not to mention it was one of the best tasting things I've ever put in my mouth. If you have trouble with the caramel filling (as I did the first two times), feel free to use a jarred caramel sauce instead- it'll still be fantastic.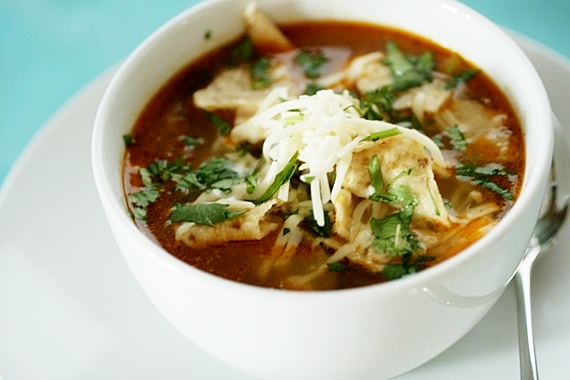 I can't even tell you how much Joel and I both adore this Chicken Tortilla Soup. It's SO quick and SO easy….and SO flavorful! I could go on and on! And did I mention it's ready in 15 minutes? You just can't beat that.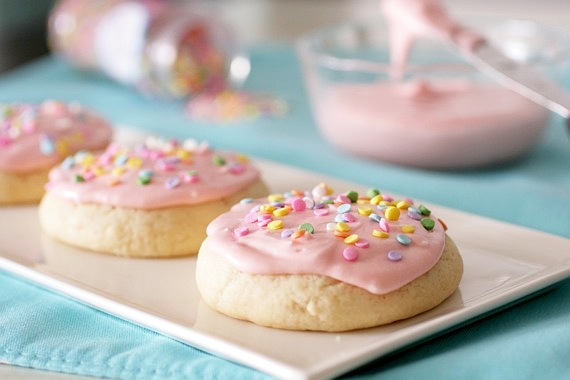 Up next are these Soft Frosted Sugar Cookies. These hold a special place in my heart because I made them to celebrate and announce the good news when we found out we were having a little girl (such a happy day for us!). Not to mention, these taste just like the soft, sugary Lofthouse cookies you can buy at the store that we're all so fond of! Yum!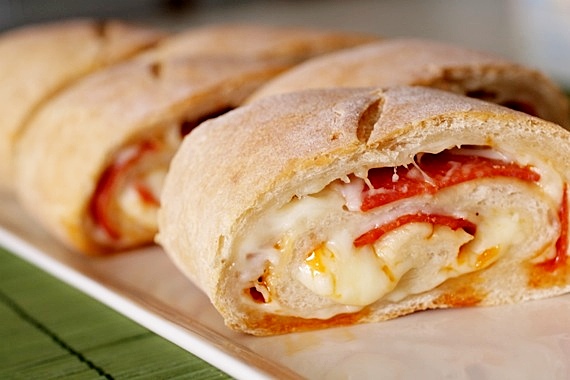 I just have to include this Cheesy Pepperoni Bread! It's so easy, I almost feel guilty…almost. 😉 With all kinds of big football games coming up on TV, this would be a perfect snack to serve at a watching party! Very guy-friendly! Although, I can't think of anyone who doesn't love bread filled with gooey cheese and spicy pepperoni!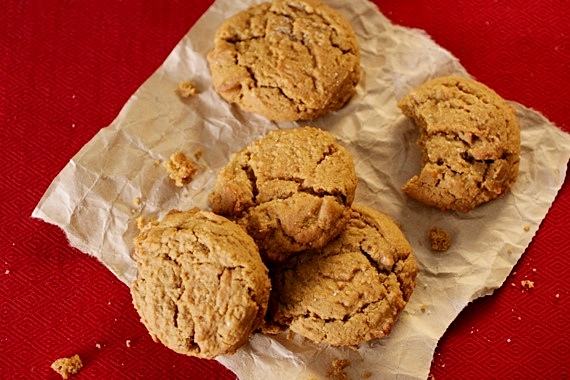 Soft and Spicy Gingerbread Cookies. I'm not ashamed to say I ate my weight in these this Christmas season! I love a good soft, chewy cookie and these are SO satisfying! There's something addictive about their chewiness, I think! Perfect with a cup of hot tea or cocoa, these are by far, my favorite gingerbread cookie!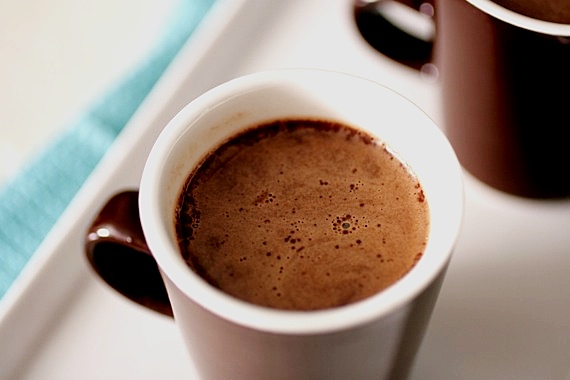 And lastly (but definitely not least on my list!), my Thick and Rich Homemade Hot Cocoa. It's velvety, smooth, insanely chocolaty and amazingly decadent! One sip and you'll be in chocolate heaven! If you're a hot cocoa fiend like I am, you absolutely MUST try this ASAP- I guarantee you'll be in love!
Well, there you have it, friends! My favorite recipes of 2011! I can't believe the year is coming to a close, but I must say, I'm VERY excited to see what 2012 holds in store for us (I see lots of baby food in my future…)! Happy New Year, everyone!!!